Mom shares even her 3 yr old has noticed Mommy is much happier
Mom shares she has been the happiest she has ever been in a long time since starting the 28 Day Weight Loss Challenge and is absolutely loving the balance between being a busy working mom, and enjoying exercise. The best thing is, even her 3-year-old daughter has noticed how happy mommy is!
The Healthy Mommy 28 Day Weight Loss Challenge is not a diet it is a lifestyle choice for the whole family! It will make a difference to everyone including your partner and children. Here is even more proof as Margi shares…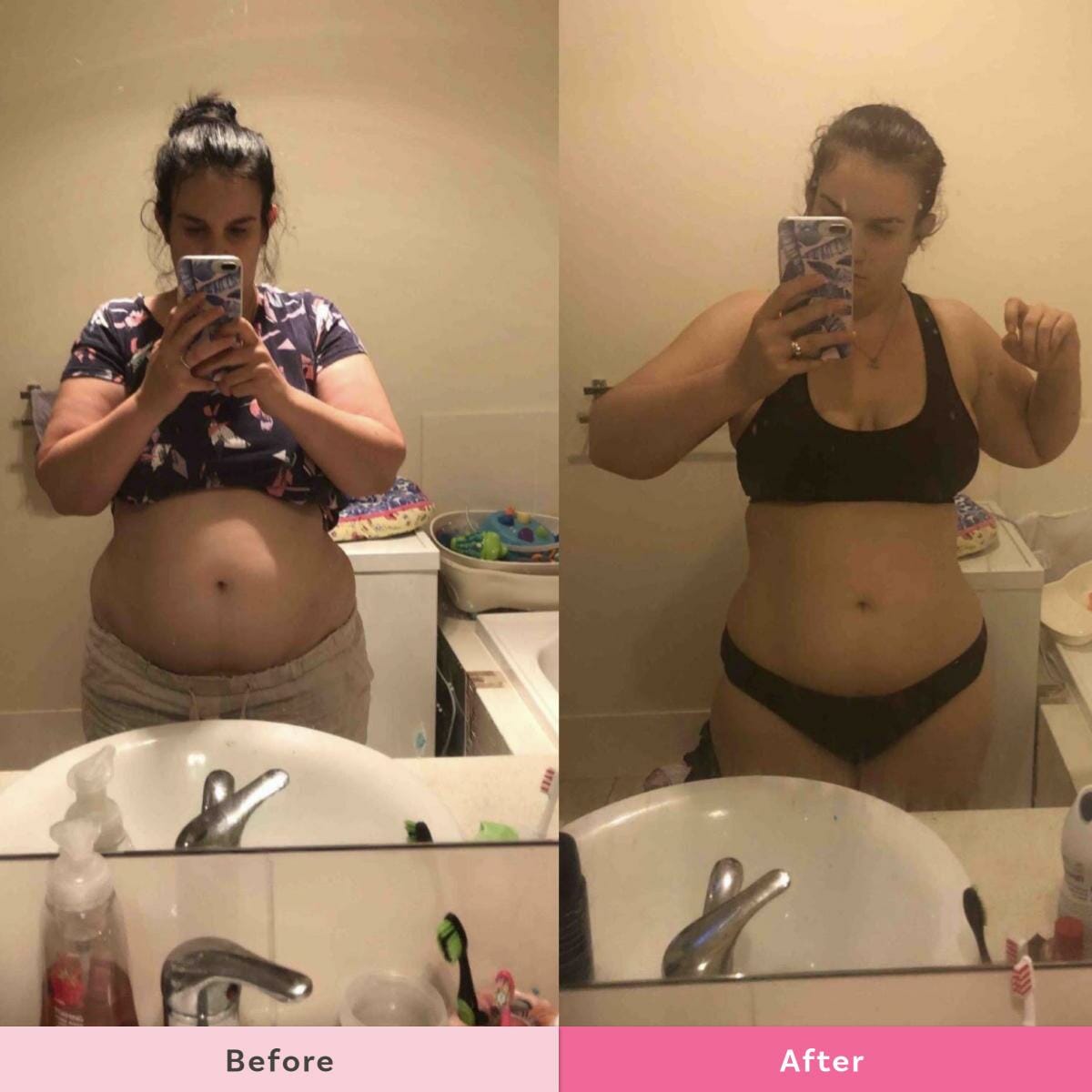 Mom shares even her 3 yr old has noticed Mommy is much happier
Marguerite Farago, 30, is a mom of 2 beautiful girls, 3.5 years and 10 months. She has been following The Healthy Mommy 28 Day Weight Loss Challenge for nearly 2 months and says, "OMG! it's been life-changing."
Margi shares, "I have so far lost 21 pounds in just shy of 2 months.
"Don't get me wrong it hasn't just fallen off I have worked hard! But the greatest gift which has come from it all is my attitude change. I now look for ways to increase my exercise in a day because it makes me feel amazing and proud and snacks which fuel my body for the long haul not just for 30min.
My 3.5 year old said to me only today, "Mommy I love going on afternoon walks with you because you seem so happy!" I literally burst with pride, I am showing my girls that happiness is from within and if we work on it, well it will radiate from us.
"I am the happiest I have been in so long and I am absolutely loving the balance I have at the moment. Between being a mum, a worker and someone who exercises I absolutely love all of it and I have not said that in so so long."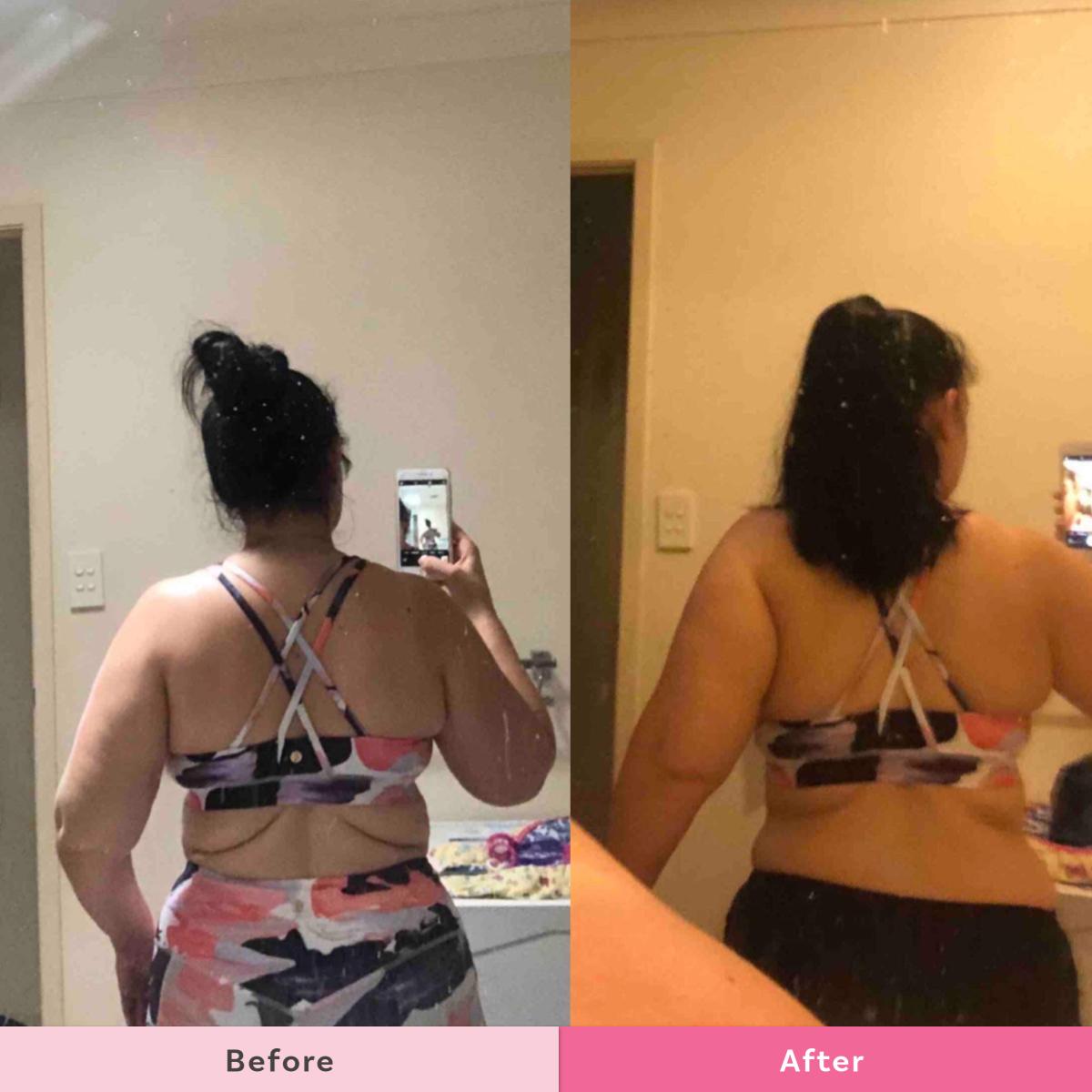 So here is what I have done so far
Margi shares her 28 Day Weight Loss Challenge routine, "I wake at 5 (before my kidlets wake) I do my 28 Day Weight Loss Challenge exercise. This puts me in the best mood to start my day.
"I then prep my lunch for the day and get the kids ready for daycare. I make my Healthy Mommy Smoothie and have it ready to quickly blend up as I walk out the door off to work. 4 nights a week I do exercise, 2x Pilates and 2x Zumba. On the other days, I get more cardio in. So a nice walk with the girls or I leave for work a bit earlier and go on a 40min walk before I start.
I try to do some form of exercise each day as well as my challenge exercises each morning. I have been eating a very healthy predominantly paleo diet.
Margi's tips for other moms
Remember it can take years to make the body, so every small loss is a win. For me, it has taken 5 years of poor habits and 2 kids to get the body I have so I am kind on myself knowing it won't take 2 weeks to lose it.
Do what makes you feel amazing. For me I love the convenience of the challenge exercises and that my eldest daughter can join in if she is awake. But I absolutely thrive on the classes I take 4 times a week. It's my "me time".
Surround yourself with people who build you up daily, not those who remind you of what you are now or that you won't succeed. Join the Healthy Mommy Community HERE.

Margi's motivation advice
"For those who feel like giving up. Ladies I am here and I understand we are all human and I too have felt like that but what's got me through those late-night chocolate cravings or busting myself at the gym is the Facebook community. Ladies you are so supportive and amazing and I literally read every post and love them. Become active on here, it's honestly life-changing having such a supportive community behind you."
Join the 28 Day Weight Loss Challenge
ACHIEVE YOUR GOALS IN 2020 WITH THE HEALTHY MOMMY APP & 28 DAY WEIGHT LOSS CHALLENGE
The only program made for Busy Moms! Make 2020 Your Year!
Join over 200,000+ moms today! No lock in contracts | Designed just for moms
Get unrestricted access to :
● Over 350 AT HOME WORKOUTS
● Nutritionist designed weekly meal plans
● Personal Trainer crafted at-home workouts
● Daily Motivation from My Coach
● Personalized Shopping lists to make life easy
● Over 4,000 healthy and delicious recipes at your fingertips
● We WILL help you SMASH your 2020 goals and give you MORE energy and body confidence
● PLUS available!
Take Part in The Healthy Mummy 28 Day Weight Loss Challenge now!