5 EASY and HEALTHY Christmas treats to make for Holiday parties
Are you looking for inspiration for healthy Holiday and Christmas party treats? If so, look no further.
With Christmas almost upon us, our wonderful community of moms from across the globe have been sharing some of the holiday treats they have been preparing in their kitchens.
Not only do they look great and taste delicious – they are easy to make and healthy. So go ahead and spoil yourself and your friends! After all, the holidays are a time for giving.
1. Gingerbread Cookies – Reindeers and Trees
Did you know that these reindeer cookies are created using a gingerbread man cookie cutter! Impressed? We are too!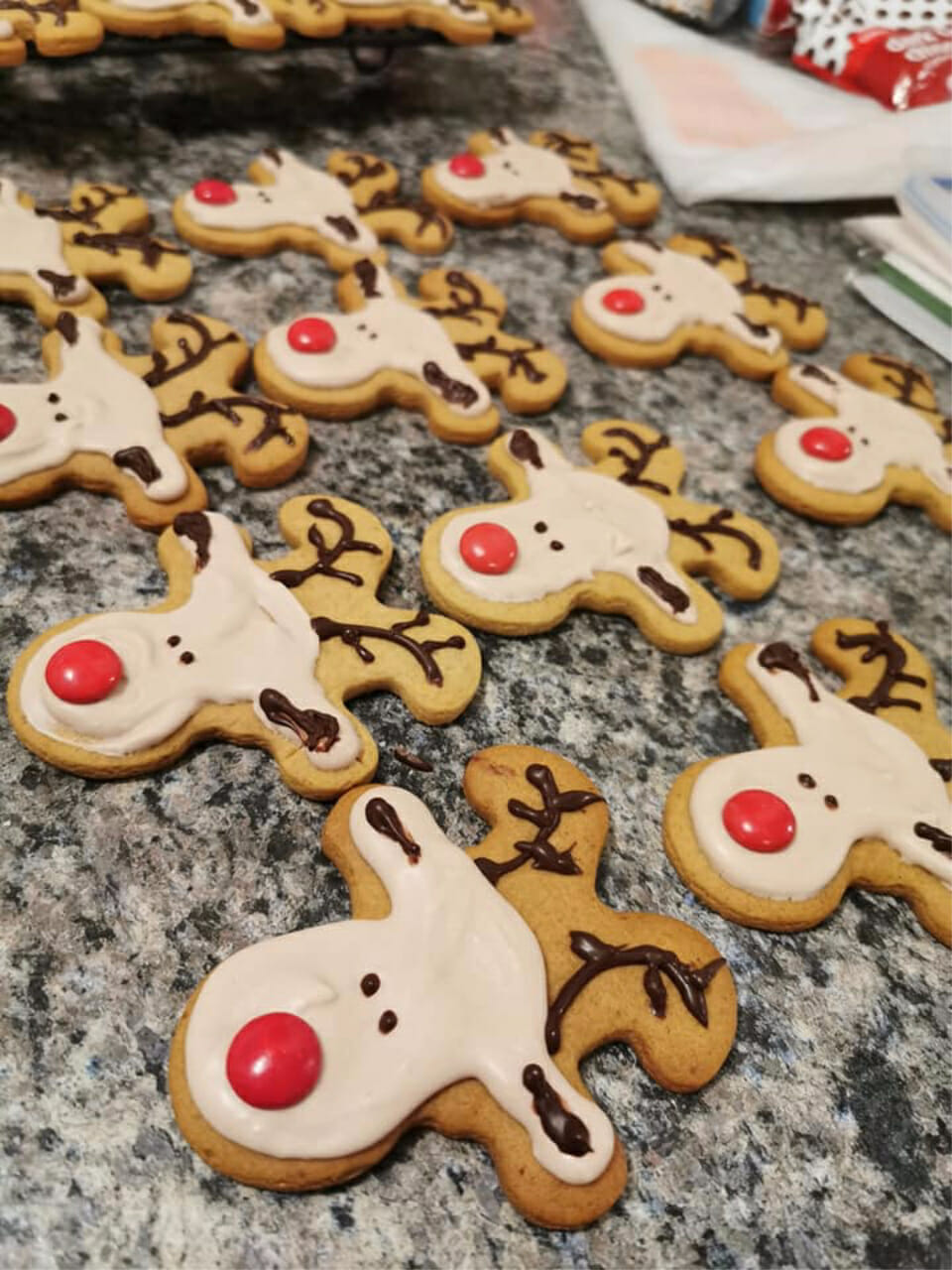 Wrapped up in a clear bag and with a card attached, don't they just make the cutest gift?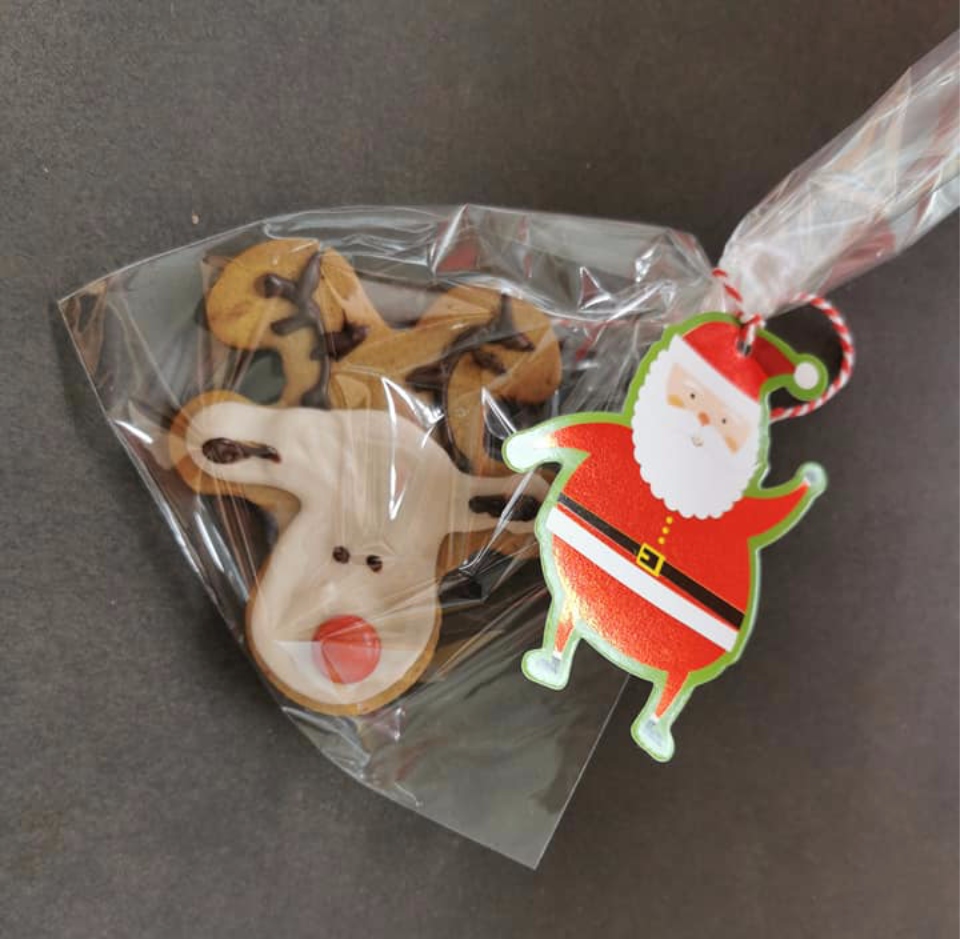 Amy says "They're very rushed but Miss 6 wanted to take them to hand out with her Christmas cards to all of her class".
We can't help think there are going to be some very happy school children receiving these.
Get the free recipe.
More adaptations of the same cookie recipe below.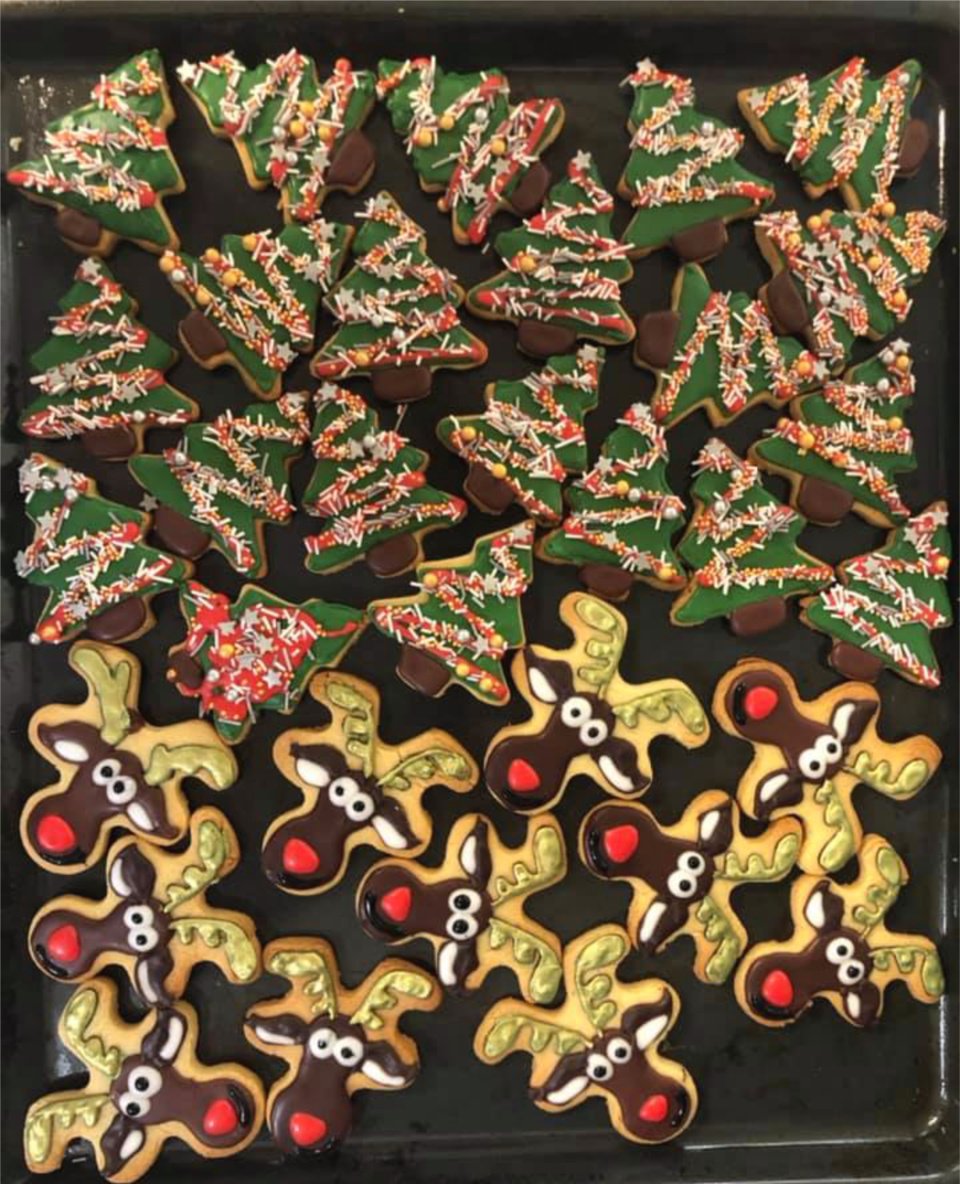 Sarah Purvis says "Yup, kids requested gingerbread Christmas trees for school".
Wow! We think Sarah nailed it with her stunning cookies.
Nikki Lea Eckley says "I just can't help it… there's so much Christmas stuff in the shops already and it's making me want Christmas treats!
So kicking off our Christmas baking this year, my little girl had a wonderful time helping me make a batch of gingerbread cookies".
2. Four Ingredient Christmas Fruit Cake
Want to make a fruit cake but don't want to buy a whole lot of ingredients that you might not ever use? Drumroll… the Healthy Mommy Four Ingredient Christmas Fruit Cake.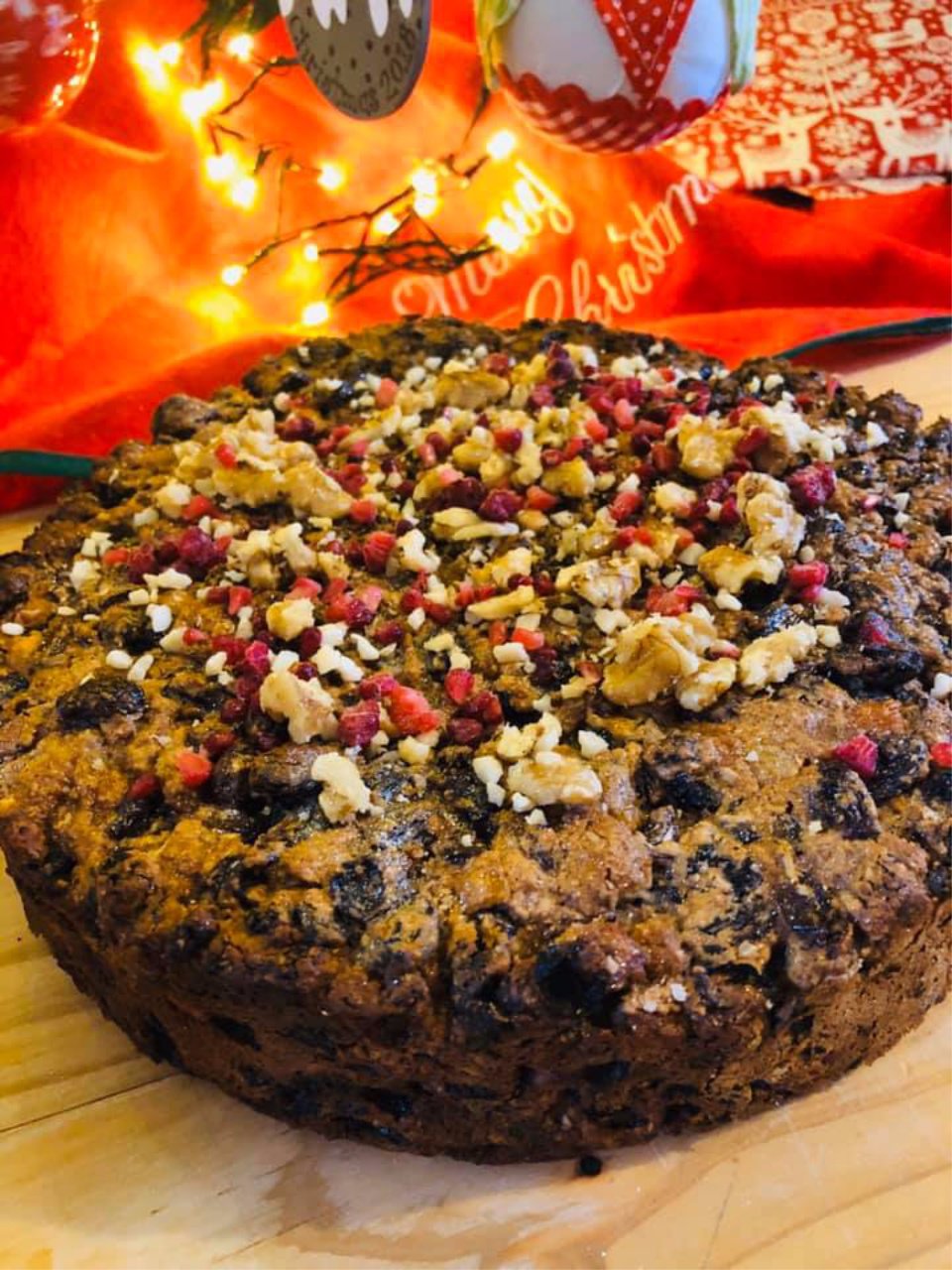 Elizabeth Flewitt says "The Four Ingredient Christmas Fruit Cake is a must!
Simple, cheap, delicious!"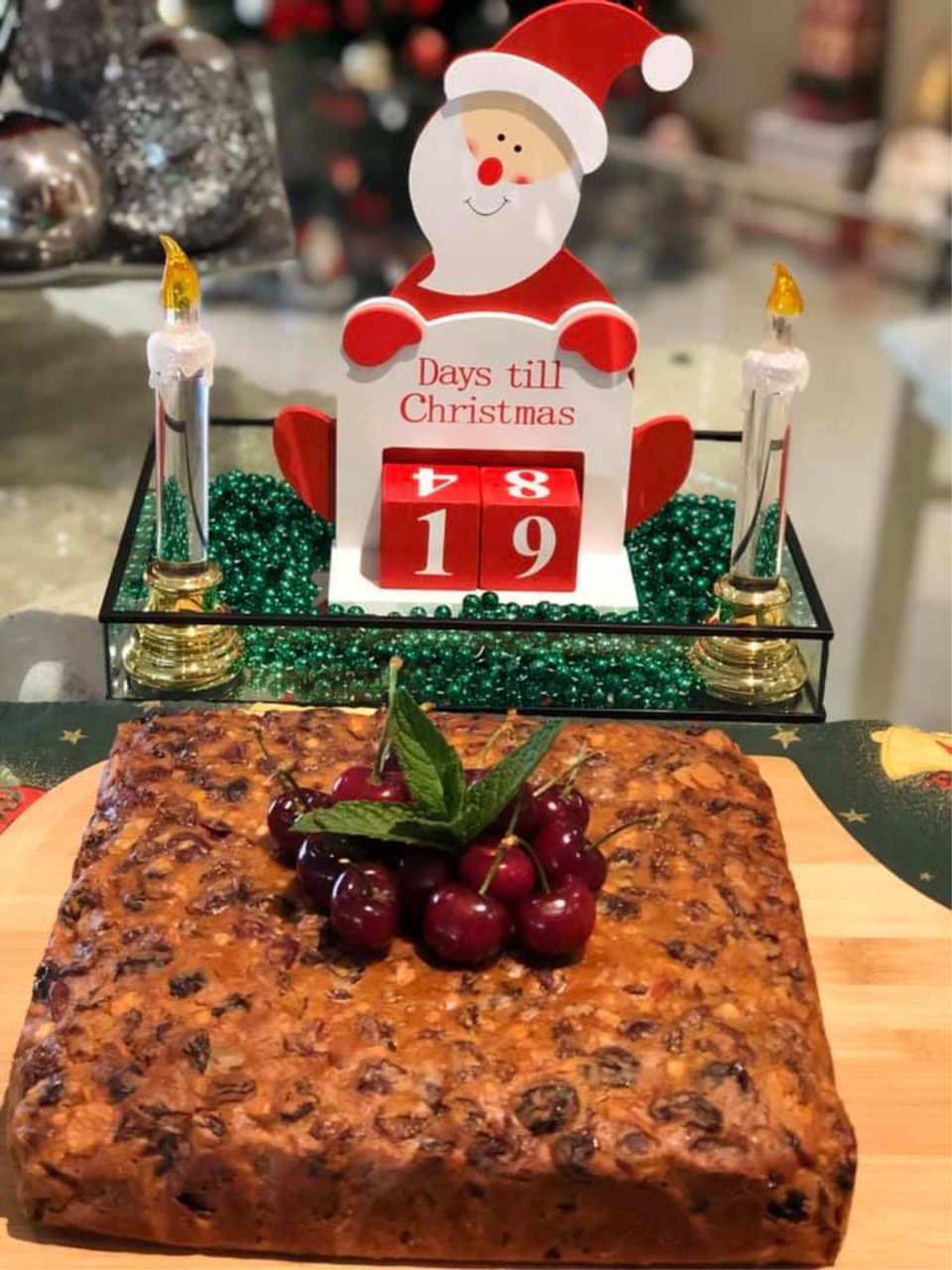 Michelle Zanussi says "I just finished baking the Four Ingredients Fruit Cake 
Wow wow smells amazing and so easy I'll just let it fully cool down then I'll foil it and freeze it and take it out on Christmas Eve to have on Christmas Day. Thank god that's out the way".
Get the free recipe.
3. Peanut Butter Cookies
If you like peanut butter cookies then you will love these Healthy Mommy peanut butter cookies shaped as Christmas ornaments.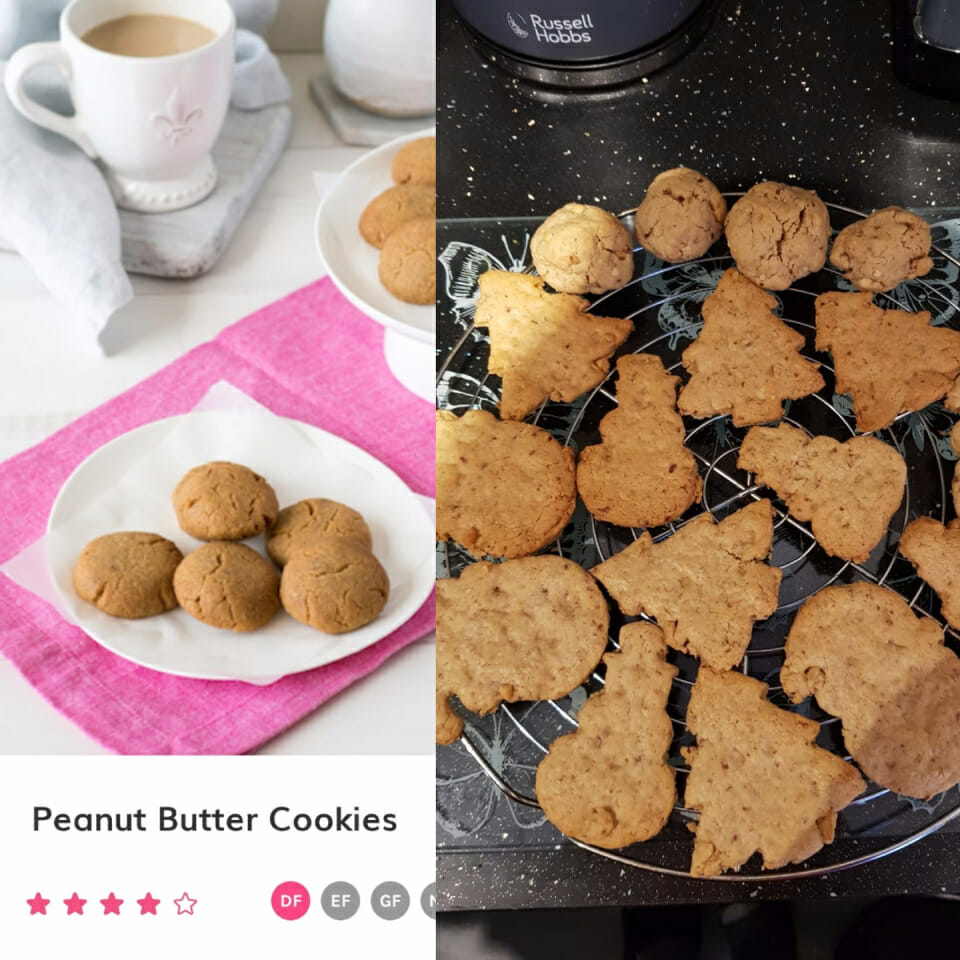 Lindsey Seeley says "Some sunday morning baking with the little one. Peanut butter cookies made into santas, Christmas trees, snowmen and snowballs with the off cuts. They taste soooo delicious!".
To access the Peanut Butter Cookie recipe join our 28 Day Weight Loss Challenge.
4. Date and Pretzel Reindeers
You know your children are going to love these little reindeers. Almost too cute to eat!.
Tara West says "Date and Pretzel Reindeers
If you search the App it's these. I used a bit of melted chocolate instead of peanut butter".
To access the Date and Pretzel Reindeer recipe join our 28 Day Weight Loss Challenge.
5. Mini Two-Ingredient Christmas Tree Pizzas
What's better than pizza? Pizza shaped as mini Christmas trees! And check out those toppings – they almost look like ornaments on the tree.
Katrina Bain says "How amazing is the 2 ingredients pizza dough!
We have my daughter's daycare Christmas party tonight and have to take a plate.
I made a batch of the dough (used white flour as I had some to get rid of) and then used Christmas tree cookie cutter to make them.
I pre-baked the dough for a few minutes and then added toppings. Was really easy to do and I'm sure the kids at the party (and the parents) will love them!".
Get the free recipe here and simply use cookie cutters for any shape you desire.
The Healthy Mommy team would like to thank the wonderful mums in our community for sharing their adorable Christmas creations with us.
Want more? Read 5 Christmas dessert makeovers to save you HUNDREDS of calories but still taste AMAZING
5 healthy Christmas canapés under 250 calories
The SIMPLE, family-friendly weight loss plan helping MOMS achieve AMAZING results
Are you ready to become a Healthy Mommy?
Our Challenge is designed by moms FOR MOMS – to help them reach their goal weight and tackle their health and fitness.
The Challenge is home to customizable meal plans, 24/7 social support and realistic exercises moms can do AT HOME.
To find out more on the 28 Day Weight Loss Challenge