70 pounds GONE for this Healthy Mommy and Daddy Duo!
This Healthy Mommy and Daddy duo have lost a total of 70 pounds between them. Find out how below…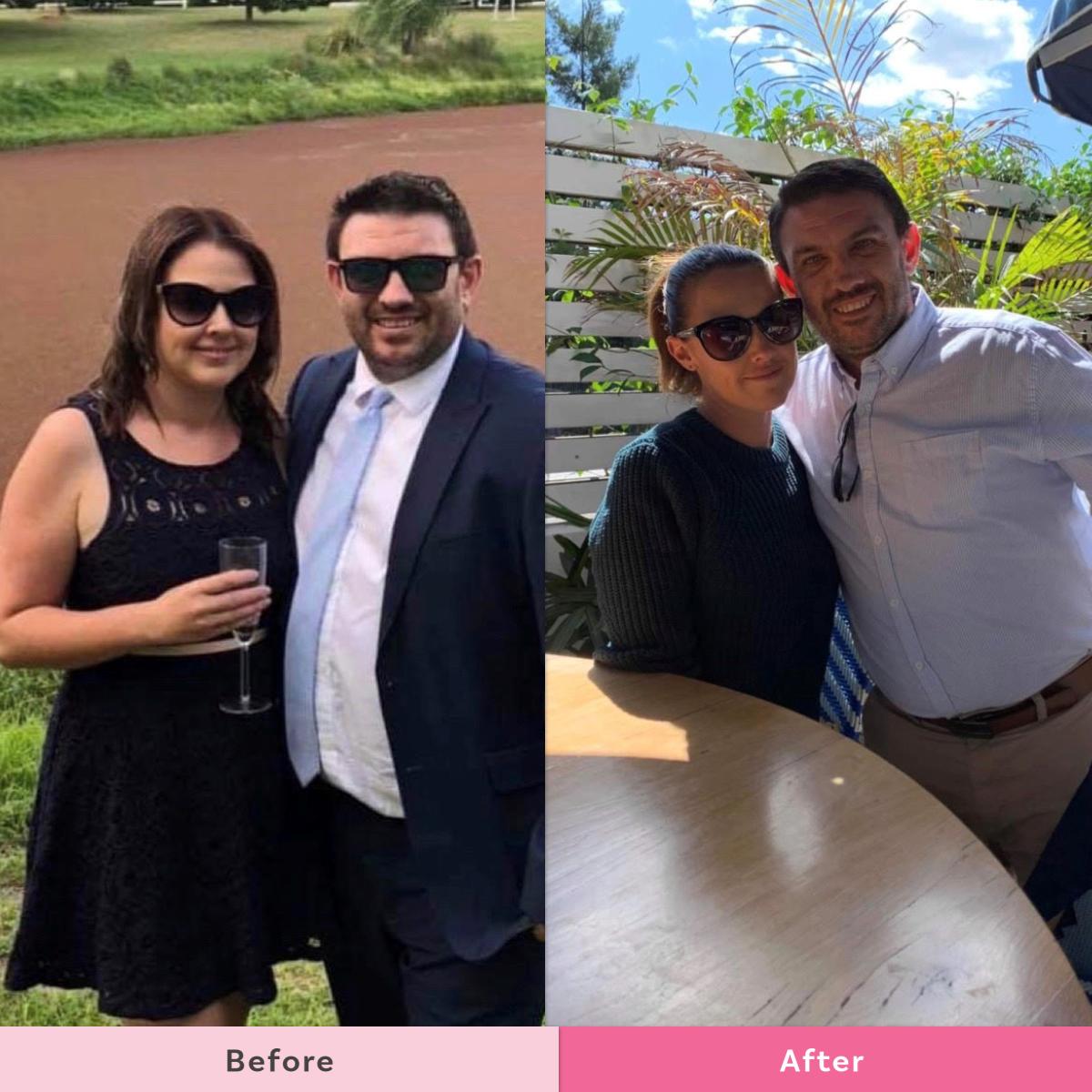 70 pounds GONE for this Healthy Mommy and Daddy Duo!
Tammy, 29, and Michael, 41, have been doing the 28 Day Weight Loss Challenge together over the last 12 months and have lost a total of 70 pounds.
Michael says he is loving being able to do the old dance moves again, "with the random splits reappearing at parties."
Tammy has lost 33 pounds

Tammy, 29, has two children aged, 10 and 6, and she is married to Micheal, 41.
She has been following The Healthy Mommy for just over 1 year.
Tammy shares, "In that time I have lost 33 pounds in 10 months and have reached my goal weight.
"My physical health has improved greatly. I'm asthmatic but hardly ever use the asthma spray now. I can walk up hills and run without needing to take it.
"It took me a while to see a difference in my body changes. My mind likes to play tricks on me. However, I am the happiest and most confident I have ever been in my adult life, thanks to having this new found energy and feeling comfortable in my clothing.
"I love the 28 Day Weight Loss Challenge App! I use it a thousand times a day (ok that's a bit of an exaggeration) I love that I can track what I'm eating, have all the recipes at my fingertips and gain access to all the fitness programs when I can't get out and go for my walks.
Tammy's tips:
Meal prep when you can. Make extra servings at dinner or spend an hour or two on a Sunday prepping lunches and snacks. This saves time during the week and reaching for unhealthy snacks.
Remember that this a lifestyle, not a diet. If you want that burger or slice of pizza – have it, enjoy it. Don't beat yourself up, make your next meal a healthy one and move on.
Don't jump right in, so to speak. Change one habit at a time so you don't feel overwhelmed. Also, take lots of photos! They are great for comparisons when your brain is playing tricks on you.
If you feel like giving up, look at your comparison photos! Pictures don't lie. You'll see that all of your hard work is paying off.
Tammy adds, "The Healthy Mommy Community is honestly the best group I've ever had the pleasure of being a part of. Everyone is supportive and so lovely. Any questions I have, they answer truthfully and respectfully – qualities you can't find in most other groups!"
Hubby, Michael, has lost 37 pounds

Micheal, 41, has lost 37 pounds in the past 12 months on the 28 Day Weight Loss Challenge.
Michael shares that his Asthma has improved, both in general and when being active. He is feeling lighter on his feet which he says gives you more motivation to get up and walk rather than drive somewhere. He has also noticed more energy to run around with their two children.
"Keeping to a meal schedule has trained the body to have less hunger which helps with my overall calorie count."

"Being able to do the old dance moves at parties is great, with the random splits reappearing at parties."
Michael's tip:
Training partner: When my wife Tammy started with The Healthy Mommy it was a chance to have a training partner, we would motivate each other to reach goals and celebrate successes.
Think about the thing you loved to do the most when you had less weight and keep that in your mind at all times. For me sport and being a bit of a show-off at family events with dancing/jumping and slip and sliding.
Start with small goals: walk around the block while you have lunch, track your steps aim for 5000 steps a day if you don't walk.
Get involved with your wife's meal planning, calorie counting – it will rub off on you!
Michael's reasons for joining The Healthy Mommy:
To improve fitness when playing sport, I have always been a very competitive person and to get back some of the endurance and speed I used to have has been great.
More body confidence, it's always nicer to look slimmer when going out for dinner. Also not sweating as much gives you more comfort.
Ultimately the goal is to have a long and healthy life, that can let me keep up with my kids and also be a role model to them.
Michael's goals:
Get down to 196 pounds by March 2020, this does not seem like much but I have hit a wall over the last couple of months and to break under 200 pounds for the first time since my early 20's would be a real confidence booster.
Start building up my strength and speed to another level by exercising more consistently, potentially to try out for OzTag rep teams.
Try to incorporate Smoothies and other snacks into my meal plan, I find I still have larger one-off meals which take longer to burn off.
Michael's motivational tips:
Not giving up mentally even when there are times you may increase your weight. I love to enjoy my life with good food and some cold beers, with a consistently healthy and active lifestyle you can still have those things without gaining the extra weight. If you have one bad day set a goal to have 3-4 good days and then raise the bar from there.
Finding the system that works for you, small things like weighing yourself. My wife likes to do this once or twice a week were as I would rather see every day/every night (I'm a bit of an analyst).
Belt size, along with the scale is the best way to track yourself. One of the best feelings was when I had to get new holes punched into my belt and I could visually see how much size I had lost.
Michael's favourite meals:
Mexican Lasagne
Pita Pizzas
Chicken Enchiladas
Caramel Cheesecake Bliss Balls
All these recipes are available on the 28 Day Weight Loss Challenge.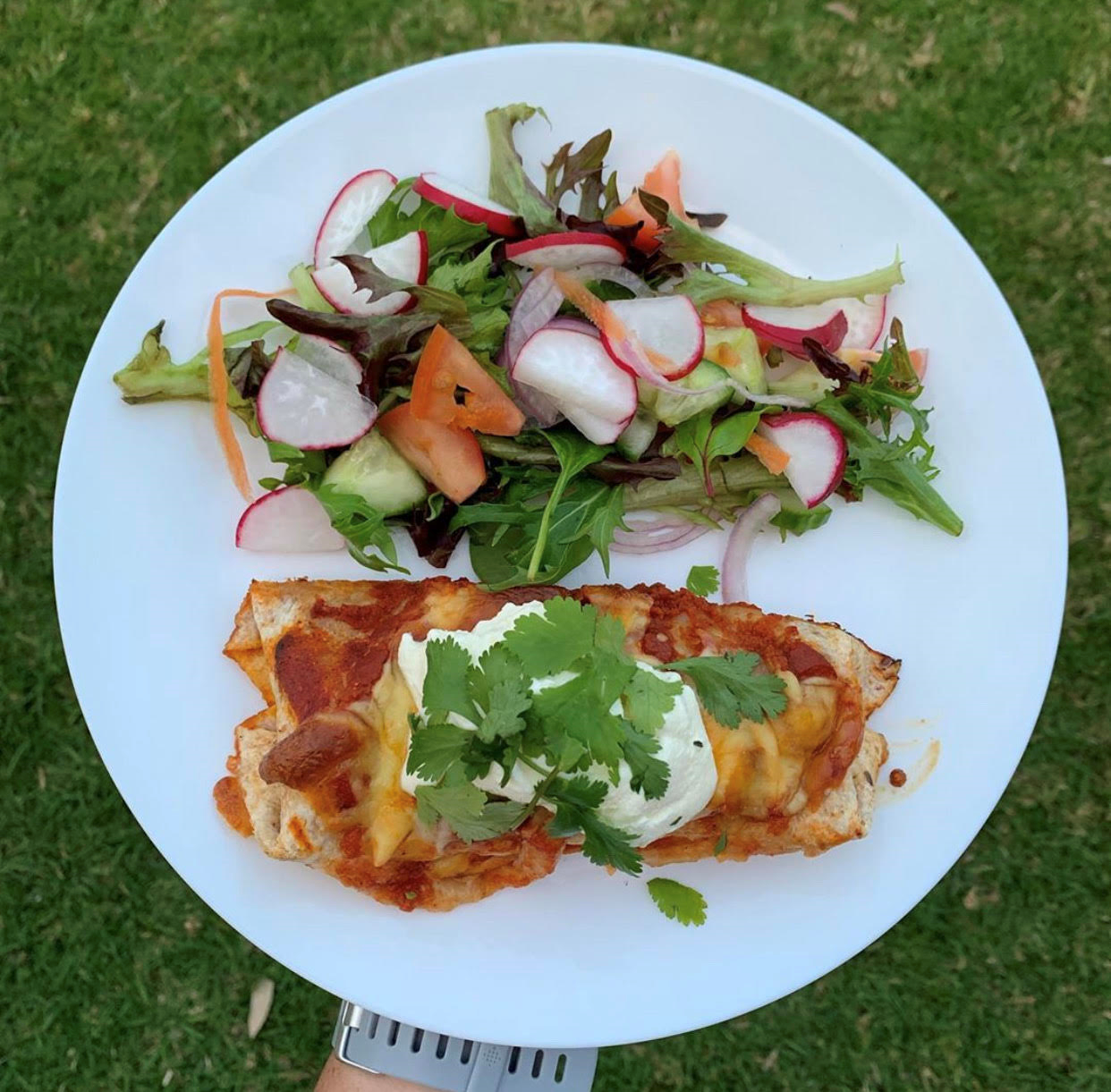 Join the 28 Day Weight Loss Challenge
The 28 Day Weight Loss Challenge gives you unrestricted access to :
● Nutritionist & chef designed weekly meal plans
● Personal Trainer crafted At-home workouts- 28 minutes and under
● Daily Motivation from My Coach
● Personalised Shopping lists to make life easy
● Over 4,000 healthy and delicious recipes at your fingertips
● REAL TIME support from The Healthy Mommy Team and OVER 200,000 other mums