9 EASY ways to boost your FIBRE intake each day
We all know we need more fibre in our diet, but how do we get more of it into our bodies?
Fibre is one of the most important nutrients in our body and the recommended intake is around 25g a day.
It helps our bowels function smoothly, and will help prevent and alleviate haemorrhoids. Fibre ensures our nutrients are absorbed effectively, and will help prevent and manage diabetes. It lowers blood cholesterol levels and helps excrete toxins.
To increase fibre intake, we need to adjust levels slowly to let the body adapt to the increased levels as too much too soon can cause digestive discomfort.
Here are 9 simple ways to boost your fibre intake
1. Drink more water

One of the best ways to keep fibre moving through your digestive system is to drink a lot of water, at least eight or more classes a day.
2. Eat more fruit and vegetables

Fruits and vegetables are full of fibre. In fact, black beans, artichokes, peas, broccoli, Brussels sprouts, raspberries and blackberries are some of the most high-fibre foods.
However, cold-pressed juices have been stripped of fibre so don't constitute fresh fruit and veg for juice alternatives.
3. Eat veggies before a meal
By eating all the veggies on your plate first, you're more likely to consume more of them, a recent study found.
4. Have cereals that contain barley, wheat or oats

Compared to other popular breakfast cereals, those that contain barely, wheat or oats contain a lot more fibre in them.
5. Switch to wholemeal or multigrain bread and brown rice
Wholegrain and wholemeal foods are high in dietary fibre in comparison to those made of white carbs.
6. Snack on dried fruits

Dried fruit contains up to 3.5 times the fibre of fresh fruit. Some fruits, such as prunes, are a great laxative effect.
7. Snack on avocados

Did you know that half an avocado has around 5g of fibre in it. Avos has also been linked to healthy heart health as well.
8. Eat potatoes with their skins on

Baked potatoes or boiled potatoes contain more fibre than peeled ones. The same can be said for other fruits and vegetables.
9. Switch meat for legumes

Instead of making stews using beef or lamb, switch them for fibre-filled lentils, split peas and kidney beans.
High fibre choc orange nut bites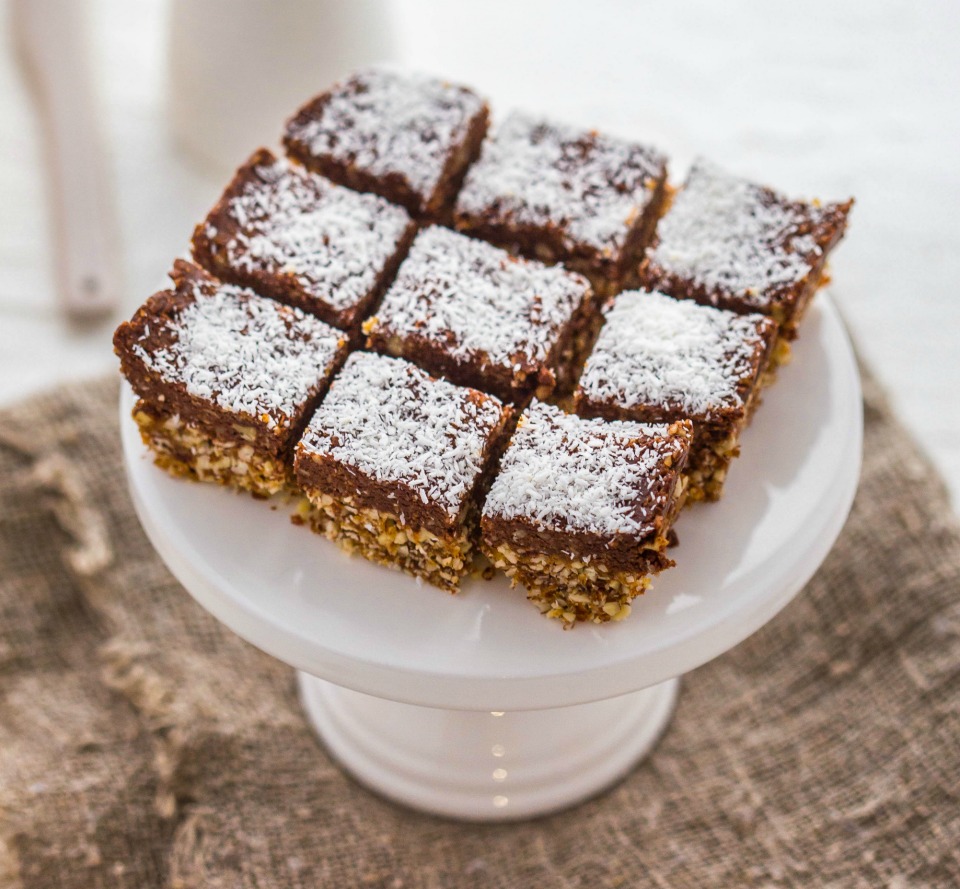 Love the combination of chocolate and orange? As a member of the 28 Day Weight Loss Challenge you'll have access to recipes such as Choc Orange Fudge, Easy Choc Orange Mousse and even Choc Orange Overnight Oats.
Learn more helpful tips on the 28 Day Weight Loss Challenge

Our 28 Day Weight Loss Challenge is an affordable, customizable program designed to help moms reach their weight loss goals and tackle their health.
Our Challenge entails:
28 days of at home exercise routines (no gym needed) – with video instruction
Customizable and breastfeeding friendly meal plans
Time-efficient exercises for busy moms – under 30 mins
Challenge combines Pilates exercises with interval and circuit training (HIIT)
Suitable for basic to advanced fitness levels
Home to thousands of EASY-TO-MAKE recipes!
To find out more on the 28 Day Weight Loss Challenge click here.