Baby name predicted to be popular in 2020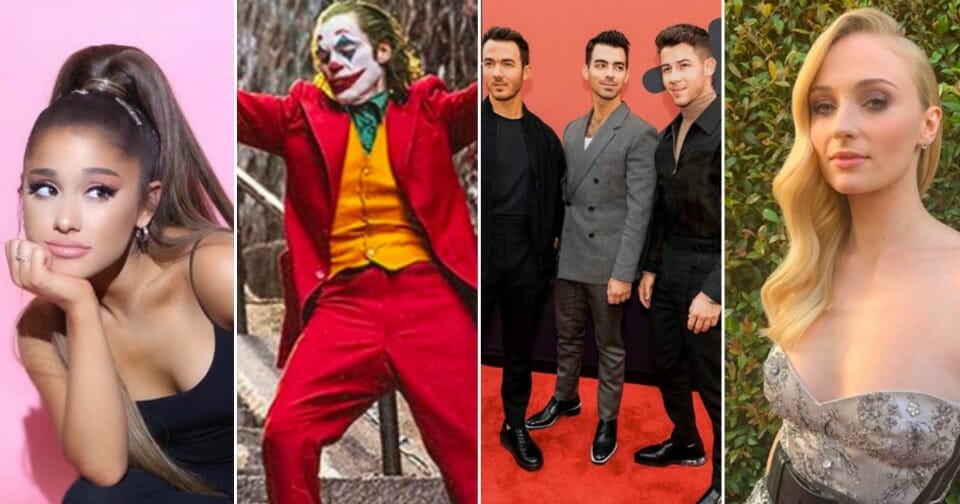 If you're due next year, you may be looking for some baby name inspiration.
According to parade.com, and data collected from Baby Center, next year is all about celebrity-inspired monikers.
Here are some names set to top the birth registers in 2020…
Girl names predicted to be popular in 2020
Ariana
Like pop diva Ariana Grande.
View this post on Instagram
Arya
This Game of Thrones name has been rising in popularity.
Billie
Singer Billie Eilish's hit song Bad Guy had everyone humming along this year.
Camila
This moniker is making a comeback thanks to singer Camilla Cabello.
Eleven
More girls will be called this unusual name next year because of Stranger Things.
Freddie
This name is becoming popular for girls thanks to the flick Bohemian Rhapsody.
Harper
The name Victoria and David Beckham called their youngest child.
Ivy
As in Beyonce and Jay-Z's daughter's name, Blue Ivy.
Luna
Luna has been popular since Chrissy Teigen and Joh Legend picked it for their firstborn.
Millie
For parents who aren't keen on calling their child Eleven, they are instating choosing this name thanks to Millie Bobbie Brown who plays the character in Stranger Things.
View this post on Instagram
Paisley
Country singer Brad Paisley is behind this name's rise in popularity, claims Baby Centre.
Phoebe
This name is increasing in popularity thanks to Fleabag actress Phoebe Waller Bridge.
Phoenix
Did Joaquin Phoenix's new Joker movie help boost this name trend?
Rhett
Inspired by American country music singer Thomas Rhett?
Rose
This name has made a comeback and rise in popularity over the years just like Australian actress Ruby Rose.
Sansa
Another Game of Thrones name that's catching on in popularity.
Story
This unusual name was used by Breaking Bad's Aaron Paul.
Skyler
Skyler is the name of Walter White's wife in Breaking Bad.
Snow
Another Game of Thrones name that's hitting the lists thanks to Jon Snow.
Winter
This is the name Alanis Morissette used for her baby who was born this year.
Boy names predicted to be popular in 2020
Archie
Royal fever has taken over as Prince Harry and Meghan Markle called their son this cute moniker.
Axel
Axel derived from the Hebrew name Avshalom which means 'my father is peace' and developed into the name Axel in Scandinavia.
Beau
MTV's Catfish star Nev Schulman called his son this moniker this year.
View this post on Instagram
Bruin
Bruin has been inspired by the Real Housewives of Dallas.
Crew
Young and the Restless actor Joshua Morrow named his son this a few years ago.
Easton
Easton has crept up in popularity in the last decade.
Gene
This name was made popular by Amy Schumer, who called her firstborn it this year.
Freddie
Freddie is becoming popular for both boys and girls.
Jacob
Singer Carrie Underwood named her son this earlier this year.
Hudson
Has this name risen in popularity thanks to Kate Hudson, we wonder?
Jonas
The Jonas brothers are to thank for this.
View this post on Instagram
Leo
Leo means Lion and was number 12 on the Aussie baby names list last year.
Luca
Hilary Duff named her son this.
Malone
This name is inspired by rapper Post Malone.
Miles
Chrissy Teigen and John Legend called their son this cute moniker.
View this post on Instagram
Snow
This works for boys and girls.
Stark
Could this be from Game of Thrones or Avengers' Tony Stark or both?
Tyrion
Yet another Game of Thrones inspired moniker.
Need more baby name inspiration check out these names that symbolise warrior or some great names starting with K.
Join the 28 Day Weight Loss Challenge
Our 28 Day Weight Loss Challenge is a family-friendly, affordable and customizable program designed to help moms reach their weight loss goals and tackle their health.
Our Challenge includes:
28 days of at home exercise routines (no gym needed) – with video instruction
Customizable and family-friendly and breastfeeding-friendly meal plans
Quick and easy workouts for busy moms – under 30 mins
Challenge combines Pilates exercises with interval and circuit training (HIIT)
Suitable for basic to advanced fitness levels
Home to thousands of EASY-TO-MAKE recipes!
To find out more on the 28 Day Weight Loss Challenge click here.