Mom makes kids 'apply' for household jobs
A US mom is teaching her children, ages 13, 10 and 6, about responsibility and money in the best possible way.
Blogger This Mom Means Business Inc – has revealed how she made job adverts for her kids after being fed up with the constant requests for money.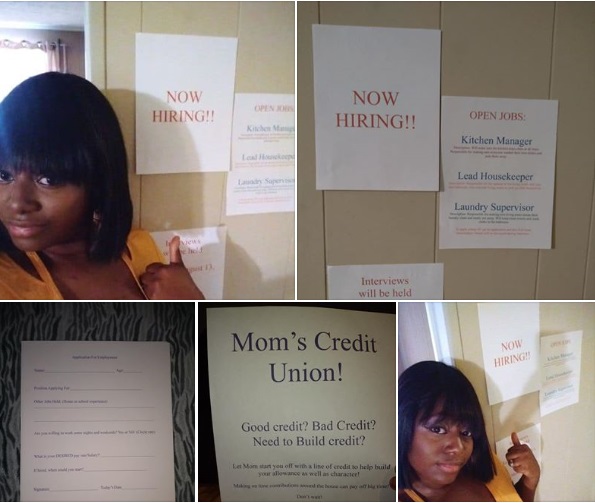 Mom makes kids 'apply' for household jobs
The children all had to fill in application forms to "apply" for the jobs, with interviews being held in 'mom's room'.
The mom shared images of all the ads and forms she had made on her Facebook saying: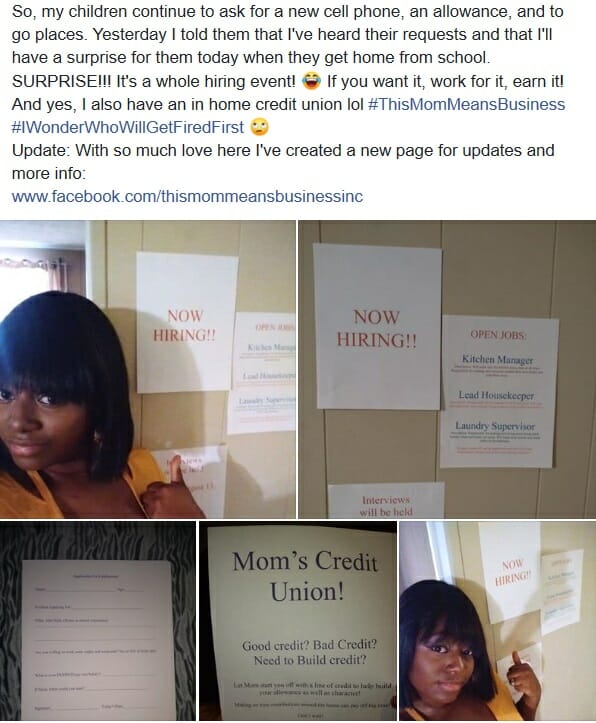 "So, my children continue to ask for a new cell phone, an allowance, and to go places," she captioned the post.
"Yesterday I told them that I've heard their requests and that I'll have a surprise for them today when they get home from school.
"SURPRISE!!! It's a whole hiring event! If you want it, work for it, earn it! And yes, I also have an in home credit union lol."
Her post attracted more than 215k reactions and more than 131k shares with thousands and thousands of parents praising her for the clever idea.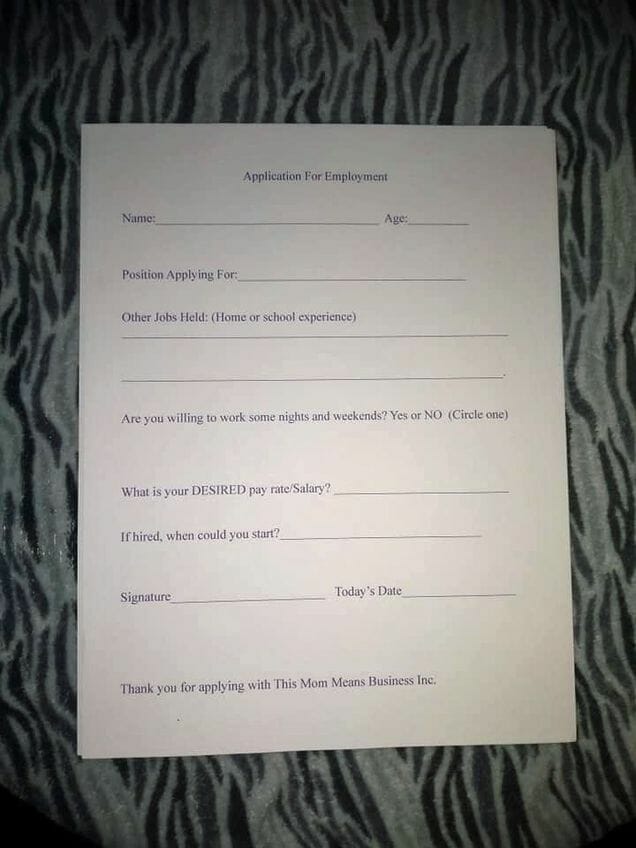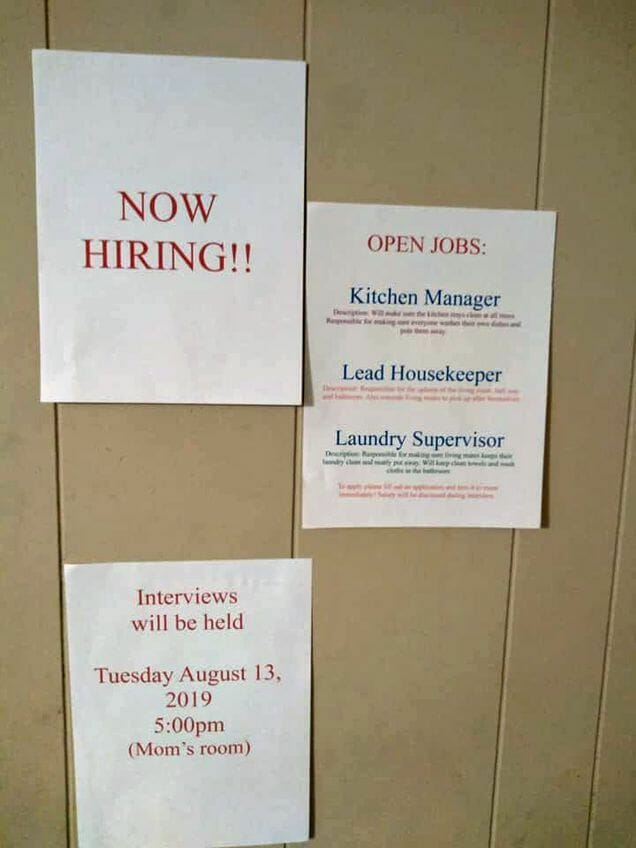 Her job requirements included:
Kitchen Manager: Will make sure the kitchen stays clean at all times during business hours. Also responsible for making sure everyone washes their own dishes!
Lead House Keeper: Responsible for the upkeep of the living room, hallway and bathroom. Also is responsible for making sure everyone clean up behind themselves.
Laundry Supervisor: Responsible for making sure room mates keep their clothes and shoes clean and neatly put away. Also will keep clean towels and wash clothes in the bathroom.
Would this work for your kids?
Our private support group is the biggest mom-only weight loss community in the world, with lots of healthy eating tips, weight loss advice, support and encouragement from thousands of other moms. Join here.