7 Day Cleanse meals that you will beg to have every day!
This week our wonderful community of Healthy Mommy moms are are participating in our 7 Day Cleanse in the lead up to our next 28 Day Weight Loss Challenge.
They share some of their favorite QUICK and EASY Healthy Mommy meals from the 7 Day Cleanse. Simple to make, delicious and good for you.  So good in fact, you will beg to have them every day!
The 7 Day Cleanse kick starts weight loss
Whether your weight has been plateauing or you are just beginning your weight loss journey our 7 Day Cleanse is a great way to reset your body and kick start your weight loss. Not to mention improve your mental and physical well being.
Read Is a 7 Day Cleanse good for your mental and physical wellbeing and Feeling fabulous! Cassie shares her OUTSTANDING 7 day cleanse results to help motivate YOU.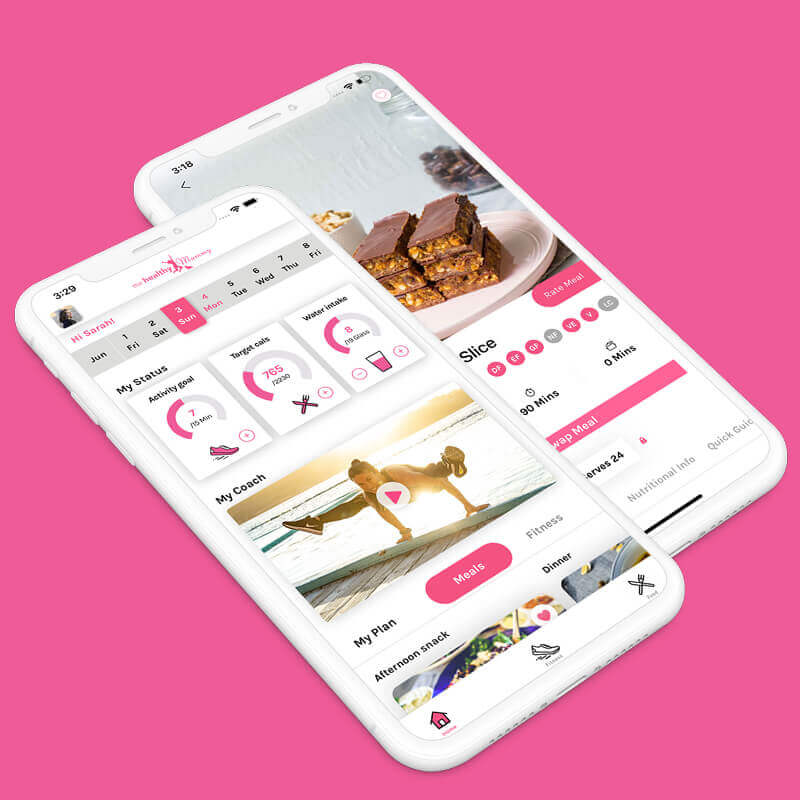 Prepare to feel hungry when we show you a sampling of what our Healthy Mommy moms have been whipping up in their kitchens during The Healthy Mommy 7 Day Cleanse.
These yummy recipes and thousands more nutritious recipes are available to our 28 Day Weight Loss Challenge members via our Challenge App every day, along with access to exercise videos and monthly meals plans.
Want to know more? Read about our Challenge here.
Curried Cauliflower Chicken Soup
Emma Robertson says of her Curried Cauliflower Chicken Soup "When your lunch looks this good and you have prepped lunch for the next couple of days. I can't believe this is a cleanse meal! Adding this one to my favorites".
Smashed Avocado with Soft Boiled Egg
Janelle Mansfield says "So excited for the 7 day cleanse!  And I'm loving my meal plan already!
Breakfast this morning was toast with smashed avocado and a soft boiled egg, yummy ….. I love eggs and avocados and they're so easy to do quickly during my busy life with 3 very active boys".
Grilled Beef Salad
Vanessa McAdam says "Left over bbq meat used in a salad (with some veg included in the salad)! So filling and delicious! The cleanse doesn't have to be difficult, just use what you have in the fridge".
Orange and Yoghurt Panna Cotta
Nikki Lea Eckley says "Oh I love how even though I'm following a cleanse week with the Healthy Mommy I can still enjoy a delicious after dinner dessert. Here is the delicious orange and yoghurt panna cotta".
Sesame Salmon with Stir Fry Vegetables
Emma Robertson says"Dinner was amazing! I had salmon and vegetables from the cleanse and the family had kid friendly pies. Even though I am following the cleanse my family still follow the Healthy Mommy recipes".
Crunchy Almond Mango Yoghurt
"First day of the cleanse is off to a great start. Kids off to their first day of 11th and 8th grade. Kicking off with this bowl of goodness. I have prepped the wet ingredients for tomorrow morning so I can just add bran and almonds".
The Healthy Mommy team would like to thank our wonderful moms for sharing their favorite 7 Day Cleanse meals with us. Feeling hungry yet?
Want access to these recipes and thousands more? Sign up to the next Healthy Mommy 28 Day Weight Loss Challenge.
Get your FREE 7 day cleanse e-book
Are you ready to kick-start your weight loss?
If you are interested in kickstarting your weight loss and want to improve your energy – not to mention – improve your overall health and wellbeing – our 28 Day Weight Loss Challenge is an awesome program to check out.
28 days of at home exercise routines (no gym needed) – with video instruction
Customisable and breastfeeding friendly meal plans (including a 7 day cleanse)
Time-efficient exercises for busy moms – under 30 mins
Challenge combines Pilates exercises with interval and circuit training (HIIT)
Suitable for basic to advanced fitness levels
Home to thousands of EASY-TO-MAKE recipes!
To learn more about our 28 DAY WEIGHT LOSS CHALLENGE CLICK HERE