Weight loss advice EVERY mom needs to hear from a mom who's lost 82 lbs
Healthy Mommy mom Melissa Timmer has lost 82 lbs and transformed her body in a SPECTACULAR way (with a booty to rival JLo's). But her weight loss journey has not been without challenges.
Melissa understands as much as any mom, the frustration of not seeing immediate weight loss results and offers some valuable advice which you won't want to miss.
Melissa's weight loss journey
It is easy to look at the body confident Melissa today and think that she was was always like this or simply blessed with good genes. But like many other moms she has had to work at it.
She says she had been on a roller coaster ride with her weight for pretty much her whole life.
"After my son I gained 44 lbs and went on a stupid diet and lost it all, but only to gain 97 lbs back 2 years later!".
Following the birth of her daughter she was officially at her heaviest (236 lbs). She says "I was feeling very very depressed and had absolutely no confidence in the way I felt or looked.
I knew I needed to do something the right and healthy way".
While scrolling through healthy ways to lose weight while breastfeeding she stumbled across The Healthy Mommy and hasn't looked back since.
Joining The Healthy Mommy 28 Day Weight Loss Challenges
Melissa began by trying some of the free online recipes and exercising and a few months later she joined the Healthy Mommy 28 Day Weight Loss Challenges.
The Healthy Mommy Challenges taught Melissa that she didn't have to cut out any food groups and could still enjoy her favorite meals and snacks. It simply showed her how to make healthier versions of them.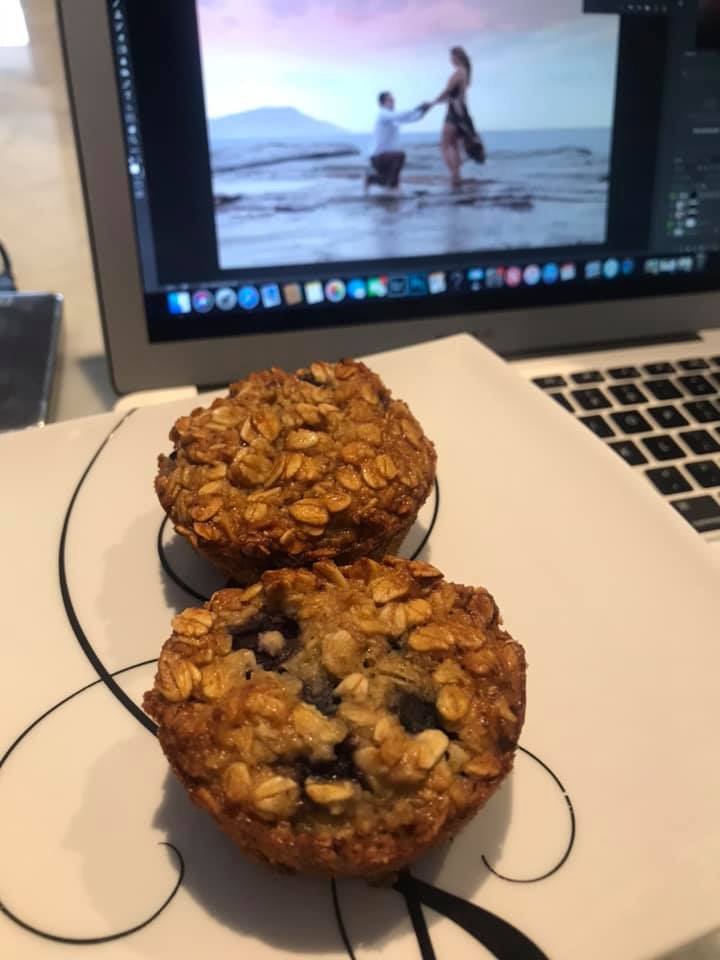 She says "I was loving the recipes and learnt that I could still enjoy life and eat yummy foods (like these Berry, Oat and Coconut Muffins) made with healthier ingredients".
Weight loss – 82 lbs
By enjoying delicious meals and following the exercises on The Healthy Mommy 28 Day Weight Loss Challenge App, Melissa has lost 82 lbs (from 236 lbs down to 154 lbs) and has been maintaining her weight for over a year.
She says "At the age of 30 I'm the healthiest and fittest I have ever been and I also have also gained self love".
Valuable advice to moms starting out on their weight loss journeys
Melissa says "A huge part of losing weight is believing in yourself enough to do it. Then you need the patience to wait for the results to come.
Did you know it takes 4 weeks for you to notice results. 8 weeks for family and friends to start noticing. And 12 weeks for everyone else?
Every time I want to pick up a bad choice of food I try to remember: how bad I felt when trying to get dressed for a night out; how horrible my skin was; regretting what I ate and not having energy.
Wanting to change those are more than enough reasons to stop me eating bad choices.
I never thought I'd have the confidence to rock a swimsuit in public but yes this is me on a cruise having fun with my daughter.
P.s I used to swim in shorts and a singlet in my own backyard because I was so self conscious.
When I first started this journey it almost seemed impossible. Now 2 years in 'my impossible back then' is now just a warm up. This journey will take you places you never thought were possible. Give it a chance. Don't give up on yourself".
Being happy in your own skin
Even though Melissa's weight fluctuates up and down a little she says "I couldn't care less, because this journey is about being happy and if you feel happy in your skin, no matter how much you weigh or what size you are, that's all that matters.
We are all different and beautiful so don't be stuck on what scales say all the time".
We couldn't agree more with Melissa. The Healthy Mummy team would like to thank Melissa for such valuable advice and inspiring us all to love our bodies and live our best and healthiest lives.
Are you ready to become a Healthy Mommy?
Our Challenge is designed by moms FOR MOMS – to help them reach their goal weight and tackle their health and fitness.
The Challenge is home to customizable meal plans, 24/7 social support and realistic exercises moms can do AT HOME.
To find out more on the 28 Day Weight Loss Challenge click here.