Why a plant based diet could help with long term weight loss
When you are trying to lose weight it can sometimes be a struggle to maintain long term weight loss, but switching to a plant based diet may just be one option that will help you succeed.
Following a low fat plant based diet, may just be what you might need to help you get healthy, lose weight and keep it off.
There are multiple health benefits beyond sustained weight loss that comes with making the switch to a plant based or vegan/vegetarian diet.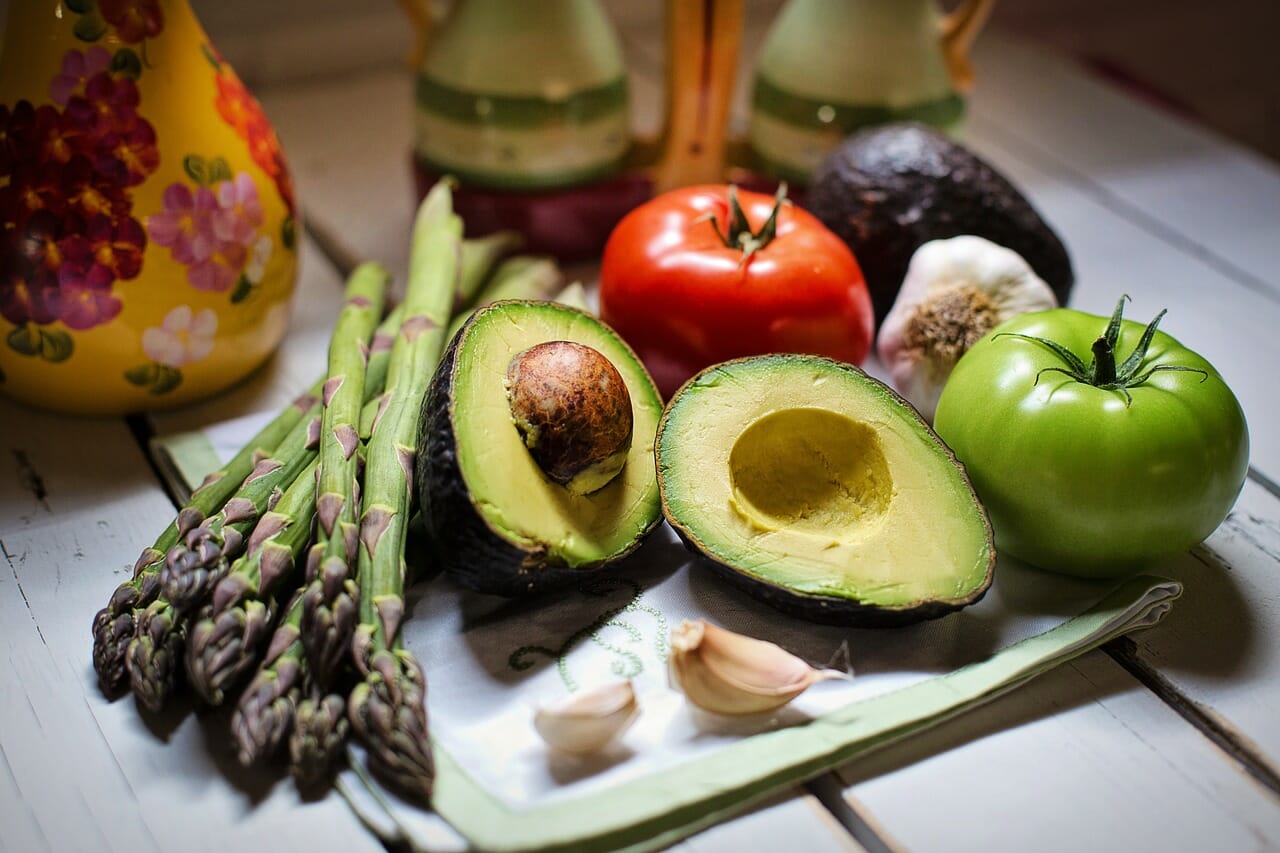 Plant based diets and long term weight loss
A well planned plant based diet consists of fermented foods, sprouted grains, germinated seeds, nuts, legumes, plant based proteins and a wide variety of vegetables, fruits and berries. This means that you will have a well rounded diet that gives you all the vitamins and nutrients that you would get from a standard omnivore diet, maybe even more.
Why can a plant based diet help with long term weight loss?
The macro nutrient profile differences between the diet of a vegetarian or vegan compared with a meat eater, is one of the reasons why long term weight loss and lower body weight is linked with plant based diets. They tend to be lower in fat than a omnivore diet, particularly saturated fats.
Plant based diets are very high in fibre due to the higher intake of vegetables that include greater amounts of fibre. High fibre diets are strongly associated with a lowered body weight.
When you follow a vegan diet you will find it is very low sodium, and has very little cholesterol. A low fat vegetarian diet has been shown to significantly reduce LDL (low-density lipoproteins) and HDL (high-density lipoprotein) cholesterol. Not only does this lower your body weight or allow for longer term weight loss success it also reduces your risk of having a heart attack and stroke.
Diets that are high in saturated fats, such as those contained in things like red meat, butter and cheese, may cause weight gain as they are very calorie dense diets. For every gram of fat it contains 9 calories, compared to a gram of carbohydrate or protein, which has 4 calories.
A plant based diet can improve your resting metabolic weight through the thermogenic (heat producing) properties of the foods consumed. It also improves blood sugar issues and any possible risk for diabetes as it improves insulin sensitivity.
As a weight loss diet, a vegan diet shows significant weight loss improvements compared to other diets.
Multiple studies have shown that people who consume vegan diets have lower Body Mass Index's (BMI) than those consuming meat. If going vegan seems like a struggle you could cut out most meat and just eat fish and still see similar benefits including a lower BMI than meat eaters.
If you are considering a vegan diet, what better incentive than long lasting health and sustained weight loss!
Read more on plant based diets:
6 reasons people opt for a vegan or vegetarian diet
10 celebrities that follow a vegan diet
How to handle a plant based diet when you are on a tight budget
Did you know the 28 Day Weight Loss Challenge has vegan meal plans? Check them out now!
Are you thinking of joining the 28 Day Weight Loss Challenge and wondering about whether there are plenty of vegan options?
With over 450 vegan recipes available to members of the 28 Day Weight Loss Challenge, there's no need to worry that you won't have enough choice. All you have to do is opt for vegan meal plans on the Challenge app.
Lose weight while tucking into delicious vegan recipes with The Healthy Mommy 28 Day Weight Loss Challenge.
Want to help your weight loss? Join our community of supportive moms to get tips, advice, and ongoing support whenever you need it.