Nikki has lost 66 pounds* and now is embracing her body – loose skin, stretch marks and all!
We recently invited seven AWESOME Healthy Mommies to take part in our BIG black underwear photoshoot and celebrate their amazing weight loss. And 45 year-old mom of three Nikki Myles was one of them!
Not only has she lost 66 pounds but Nikki has learned how to live a healthy lifestyle and isn't afraid of what she sees in the mirror now!
Check out this mom's journey on the 28 Day Weight Loss Challenge towards self-confidence and happiness!
"So much happier!"
Before she started with The Healthy Mommy, Nikki admits she never would've applied for a competition like the big underwear shoot, but something inside her made her apply for it.
"These things are happening because my attitude is so much happier and more positive towards life, things are changing," she says.
Nikki has had three children (including twins) and that along with losing 66 lbs has led to a considerable amount of loose skin. But is she letting that prevent her from being happy? NO WAY!
"It's not my body that I'm conscious of, it's the fact I have excess skin and that I've had twins so my body has stretched. But it shows people you don't have to be afraid of what looks back at you in the mirror."
Nikki's changed her life!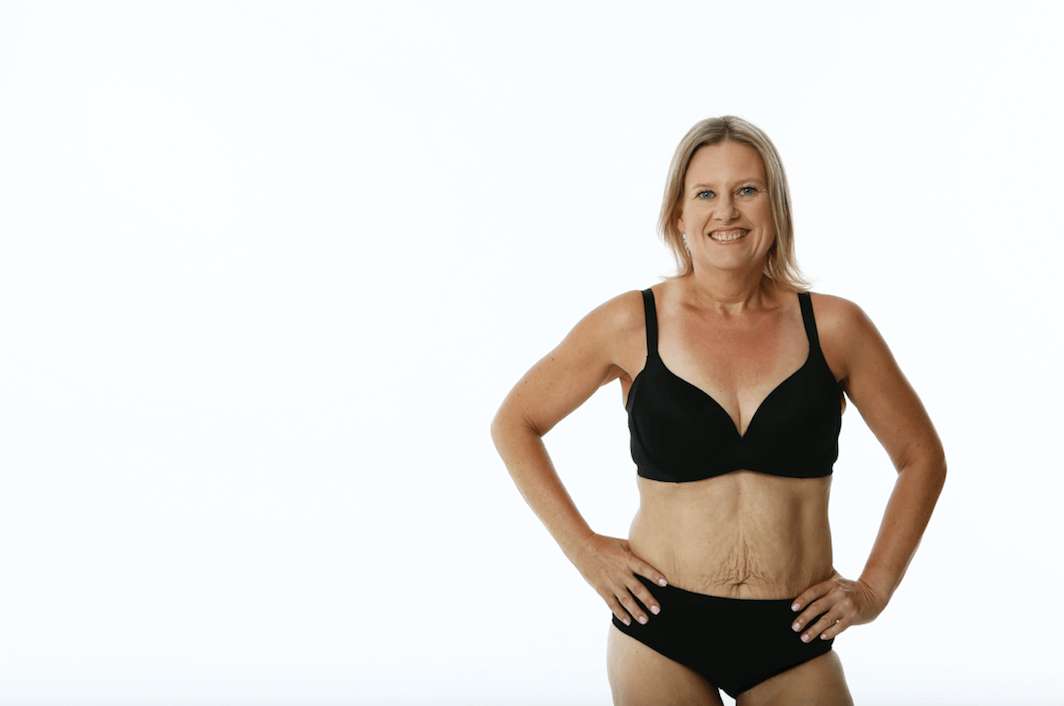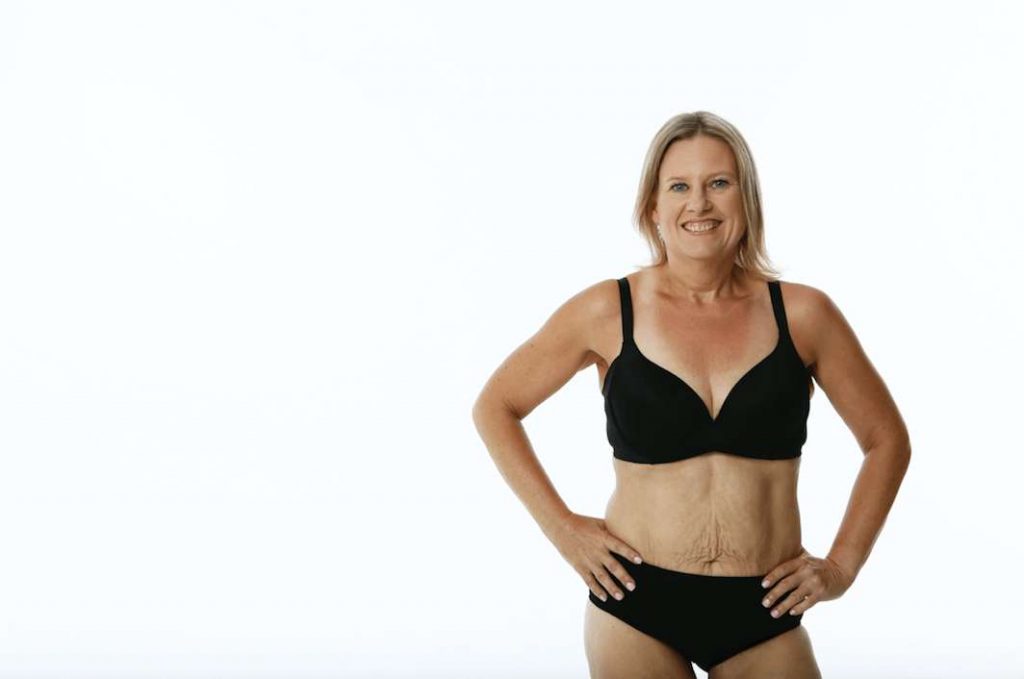 Before The Healthy Mommy, Nikki was unhappy, tired, quite depressed and miserable.
"I couldn't do the things that I wanted to do with my kids because I was so tired."
So in November 2016, Nikki made the big decision to join the 28 Day Weight Loss Challenge and has now lost 66 lbs and changed her and her family's lives!
"I'm constantly eating, who doesn't want to do that and lose weight? You're under this myth that you have to eat 1200 calories a day and you've got to starve your body and it's not like that," she says.
"My kids eat exactly what I eat, and I have one of each smoothie flavor open all the time!" (Smoothies coming soon to the US!) 
Nikki also suffers from polycystic ovarian syndrome (PCOS) which doctors have said can play a major role in weight loss, but this mom hasn't had any problems.
"I can eat any food groups I want, I don't cut anything out."
Plus, Nikki says the constant support and positivity from other moms on our Private Support Group has been a massive help.
"That page is what keeps you going, that's your motivation. If you feel like you're going to slip up, hop on the page because that's what keeps you going. And there's no other place like it."
INCREDIBLE work Nikki, you look amazing and we are LOVING your confidence!
Join Nikki on the 28 Day Weight Loss Challenge!
If you are wanting to lose weight and improve your energy – not to mention – help improve your overall health and wellbeing – our 28 Day Weight Loss Challenge is an awesome program to check out.
Our 28 Day Weight Loss Challenge includes:
28 days of at home exercise routines (no gym needed) – with video instruction
Customizable and breastfeeding friendly meal plans (including 7 Day Cleanse)
Time-efficient exercises for busy moms – under 30 minutes
Challenge combines Pilates exercises with interval and circuit training (HIIT)
Suitable for basic to advanced fitness levels
Home to thousands of EASY-TO-MAKE recipes!
To learn more about our 28 DAY WEIGHT LOSS CHALLENGE CLICK HERE
*Images and references to pounds lost are as supplied by the individual in the story. The Healthy Mommy assumes information and photographs supplied to be true in nature and is not responsible for any false misrepresentations or claims relating to their programs or products.