This recipe is from The Healthy Mommy 28 Day Weight Loss Keto Lite meal plan.
This is one of those recipes you have to try to believe. Make it for the whole family and they probably won't even guess there's avocado in it!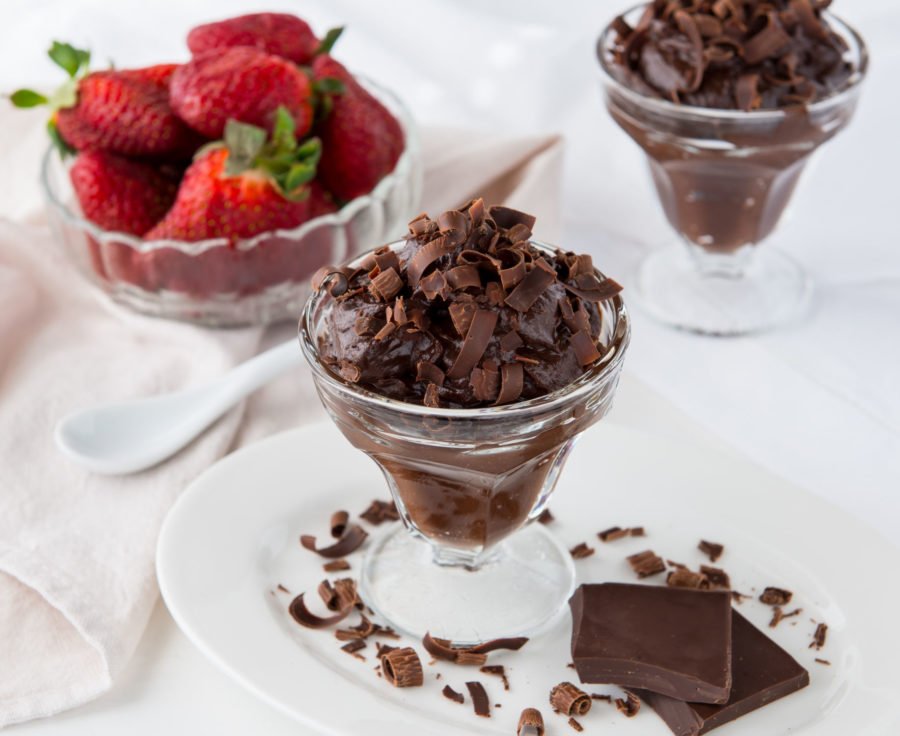 About The Healthy Mommy Keto Lite
When our Nutritionist designed The Healthy Mommy Keto Lite: Safe for Moms meal plan, the recipes selected were closer to a low carb, moderate protein and moderate to high fat split. This plan DOESN'T get people into a state of ketosis, it's more about the macro split of meals each day.
We've allowed a variation in each macro-nutrient so our mums have more flexibility in meal planning and offer a wider range of meals suitable for families, compared with a strict ketogenic diet.
What we aimed for was to have each meal as close to this range as possible:
Carbohydrates 15-30%
Fat 40-70%
Protein 15-30%
Some recipes have lower carbs or higher proteins, but the majority of the recipes fit inside these guidelines.
| | |
| --- | --- |
| | |
Use a ripe avocado for this recipe.

In a blender, combine the avocado, cinnamon and vanilla together until smooth.

In a small saucepan over medium heat, slowly melt together the Stevia, cocoa/cacao powder and chocolate chips.

Let the chocolate mix cool down a little and then pulse into the blended avocado mixture.

Place in a small bowl and serve immediately or place in the fridge for 1/2 hour to cool down and set a little.

If serving more than one then divide mixture evenly into small bowls before serving.

Top with extra shaved chocolate, if desired.
This recipe contains 284 calories per serve.
This recipe is from the 28 Day Weight Loss Challenge Keto Lite meal plan. Join today for loads more delicious Keto Lite meals.