A delicious and nutritious version of a chocolate treat from the 28 Day Weight Loss Challenge that contains super antioxidant goji and cranberries. Both of these are great sources of vitamin C.
When your immune system needs help it uses lots of vitamin C and zinc, so including more throughout your day will support your body's ability to fight off invaders. Making snacks like this yourself will save you money and avoid reaching for the unhealthy options.
Choose a vegetarian marshmallow for this recipe if needed.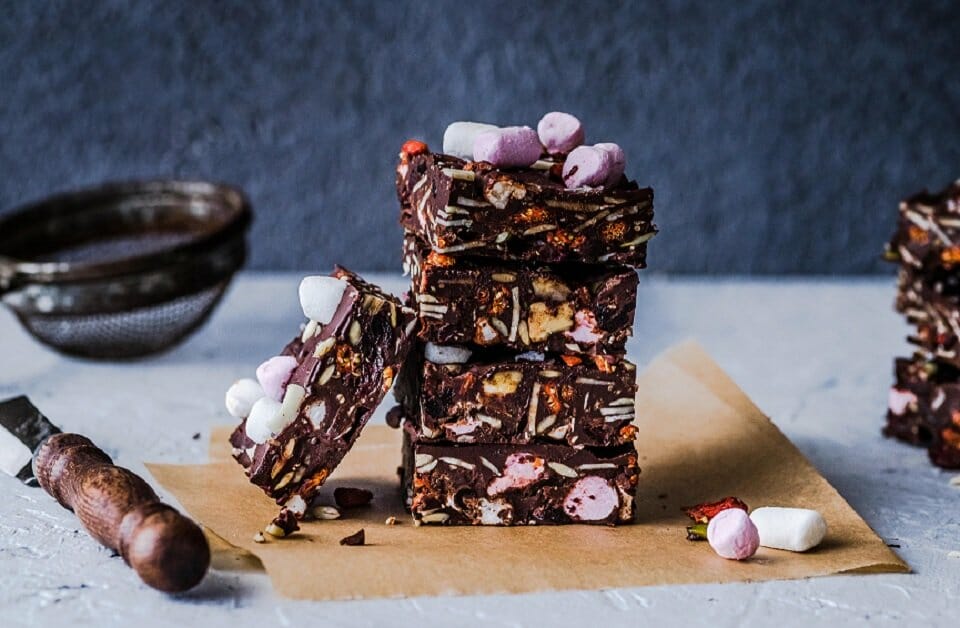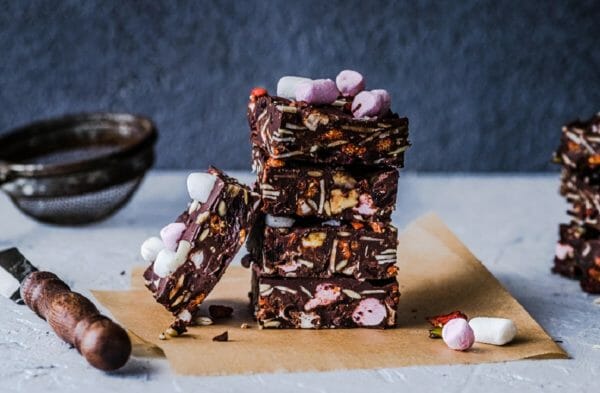 Prep Time

10 mins

plus setting time
Prep Time

10 mins

plus setting time
Line a small rectangle pan with parchment paper.

Combine almonds, pumpkin seeds, cranberries, marshmallows and chia seeds in a bowl.

Melt chocolate in a saucepan on the stovetop or in the microwave and then stir through the coconut cream. Pour the chocolate into the nut and fruit mix and combine well.

Spoon into the prepared pan, cover and place in the fridge for a few hours, until set.

Once firm, use a sharp knife that you've dipped in boiling water and slice rocky road into 24 pieces.

One piece is one serving. Leftovers can be stored in an airtight container in the fridge for a week or freeze for up to 3 months.
This recipe contains 148 calories per serve and costs only $0.38 per serve.
Join the 28 Day Weight Loss Challenge for more delicious immunity boosting recipes
The #1 moms-only weight loss brand
Our 28 Day Weight Loss Challenge is made for busy moms! We offer customizable, affordable and family friendly meal plans that make healthy eating easy and sustainable.
We have over 350 full length workout videos that are perfect for busy moms and also cater for postpartum moms.