You won't believe what this weight loss mom ate during her camping trip
Family camping trips are a blast! But for moms trying to stick to a healthy eating regime or looking to lose weight, they can be challenging.  A bag of Cheetos here, a mountain of crackers and store bought dips there, several wines a night, hotdogs, icecream… before we know it, all our hard work trying to lose weight has come undone.
Thankfully Healthy Mommy mom Elizabeth Clare is no stranger to camping and healthy eating. She shares her simple process to making budget-friendly healthy and delicious meals that keep you on track with your weight loss and the make the rest of your group "happy campers".
Weight loss with The Healthy Mommy
Elizabeth understands the importance of maintaining a healthy lifestyle if you want to lose weight.
She has lost 21 lbs in 20 months by following The Healthy Mommy 28 Day Weight Loss Challenges. Read more about her weight loss journey here.
Also a huge fan of camping – Elizabeth goes on several family camping trips each year. But she hasn't let this time away jeopardize her weight loss success and stop her from having fun.
She shares below her tips for staying on track with weight loss during her camping trips.
Elizabeth says "As a family we go camping a few times a year.
Over the years we have learnt what works and what doesn't!
Previous to The Healthy Mommy we mainly ate cooked breakfasts, shop bought lunches and then a BBQ most evenings which would normally include numerous meats, breads, a little salad!"
How to make your camping trip a healthy one
Plan your meals in advance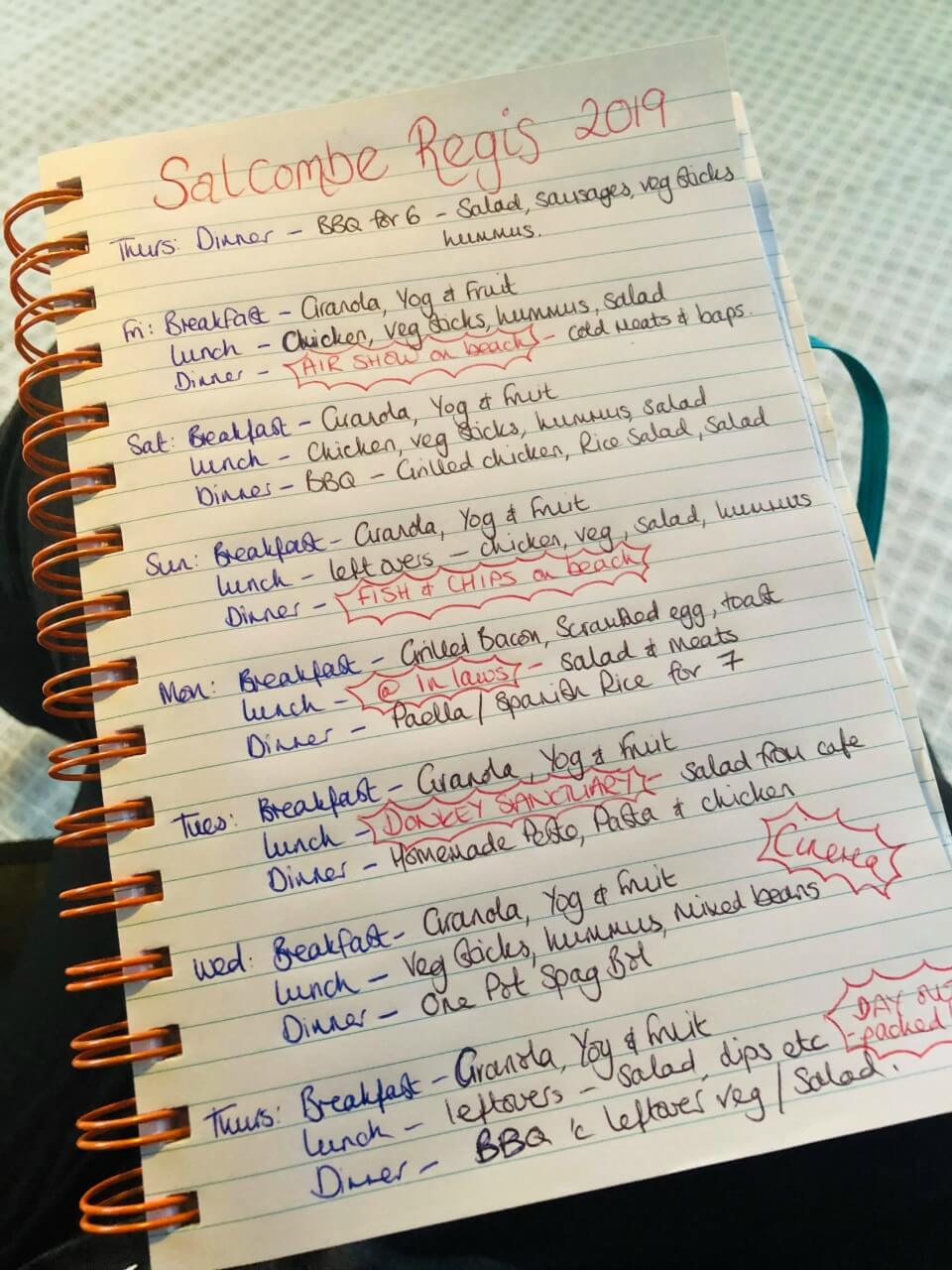 "I have now started to plan our meals before we go according to plans we have already made.
This ensures we don't get caught short or make the excuse of not knowing what to cook".
Take fresh ingredients and find out where the local food stores are
"I make sure I factor in as many homemade meals as I can using fresh ingredients. Although this can be hard when camping, we make sure we know where the local shop is and work out what to buy on each shopping trip so we don't spend a huge amount of money every day".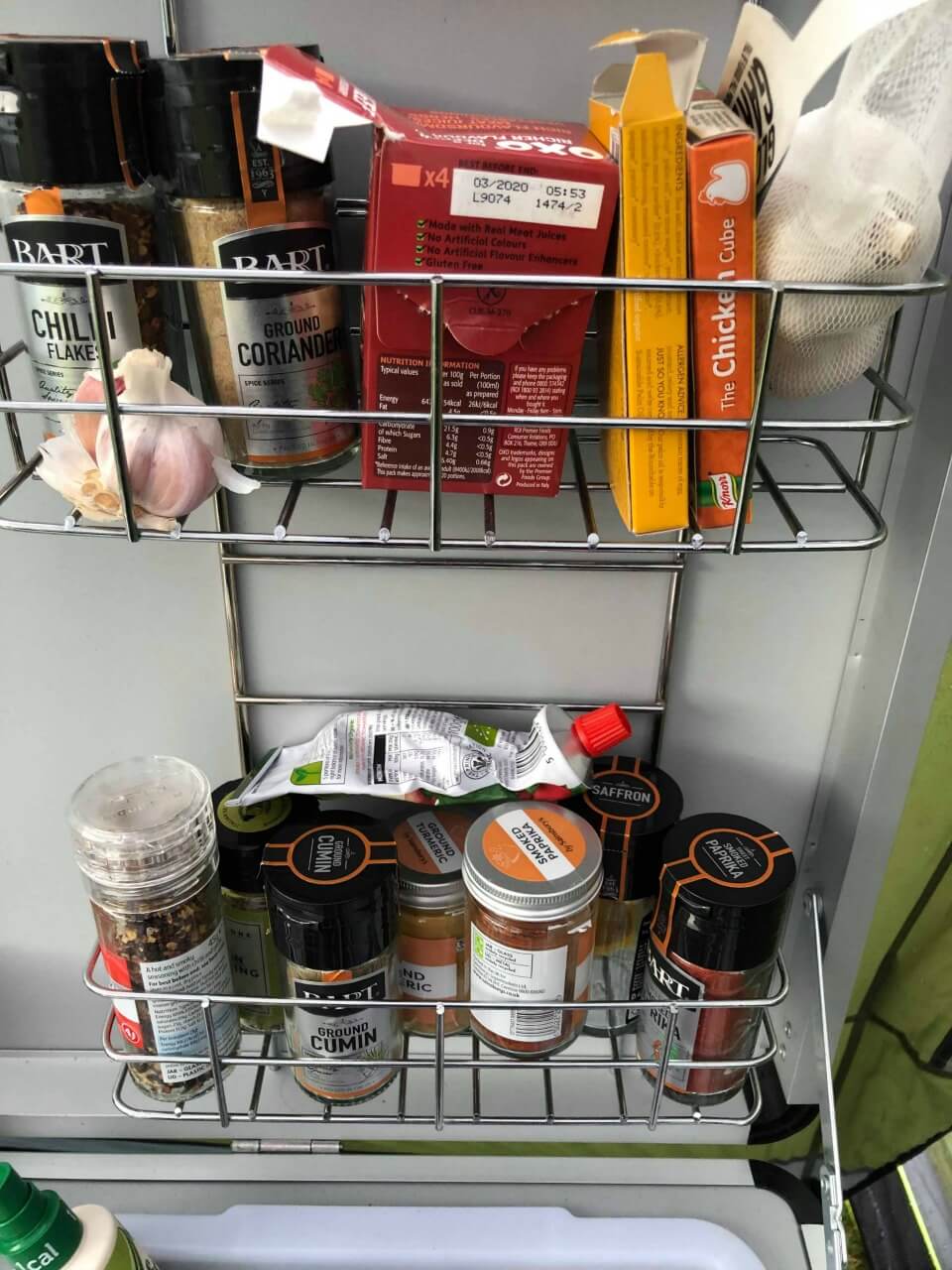 Take a supply of herbs, spices, stock and pantry essentials
"We have also started to take a good stock of herbs, spices, stock, pantry essentials like pasta, rice, eggs etc. This means that we can base our meals around these".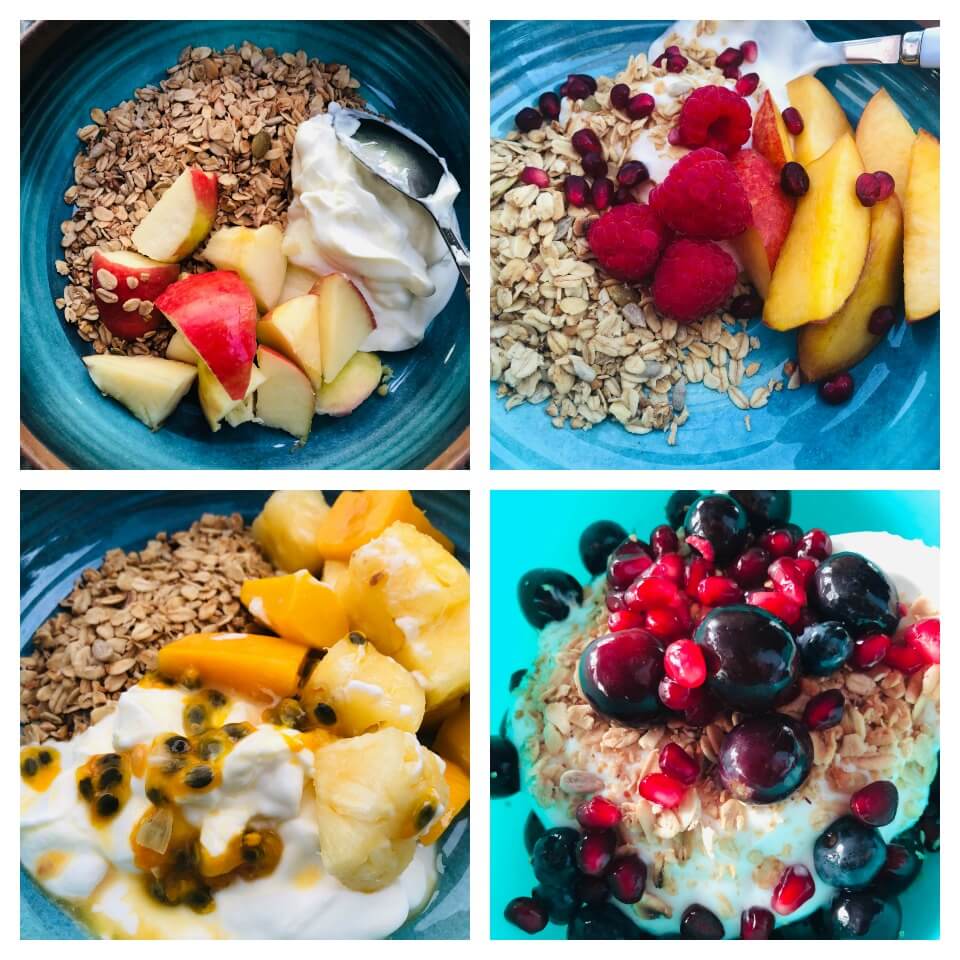 Prepare a basic granola – it goes a long way
"I made a batch of very basic granola this year using just oats and a few seeds and baked them the day before we went away. We kept it in a bag for the whole week and made sure I had a good breakfast everyday. For more granola recipes join the 28 Day Weight Loss Challenge.
In addition, I bought a load of discounted packets of fruit whilst there to keep my granola breakfast different every day".
Make one pot meals for the win!
"The rice dish was cooked by my husband using the Spanish Rice and Chorizo recipe from The Healthy Mommy 28 Day Weight Loss Challenge. We then added in some fresh king prawns we found in the shop and added in some chicken that we had leftover from a BBQ".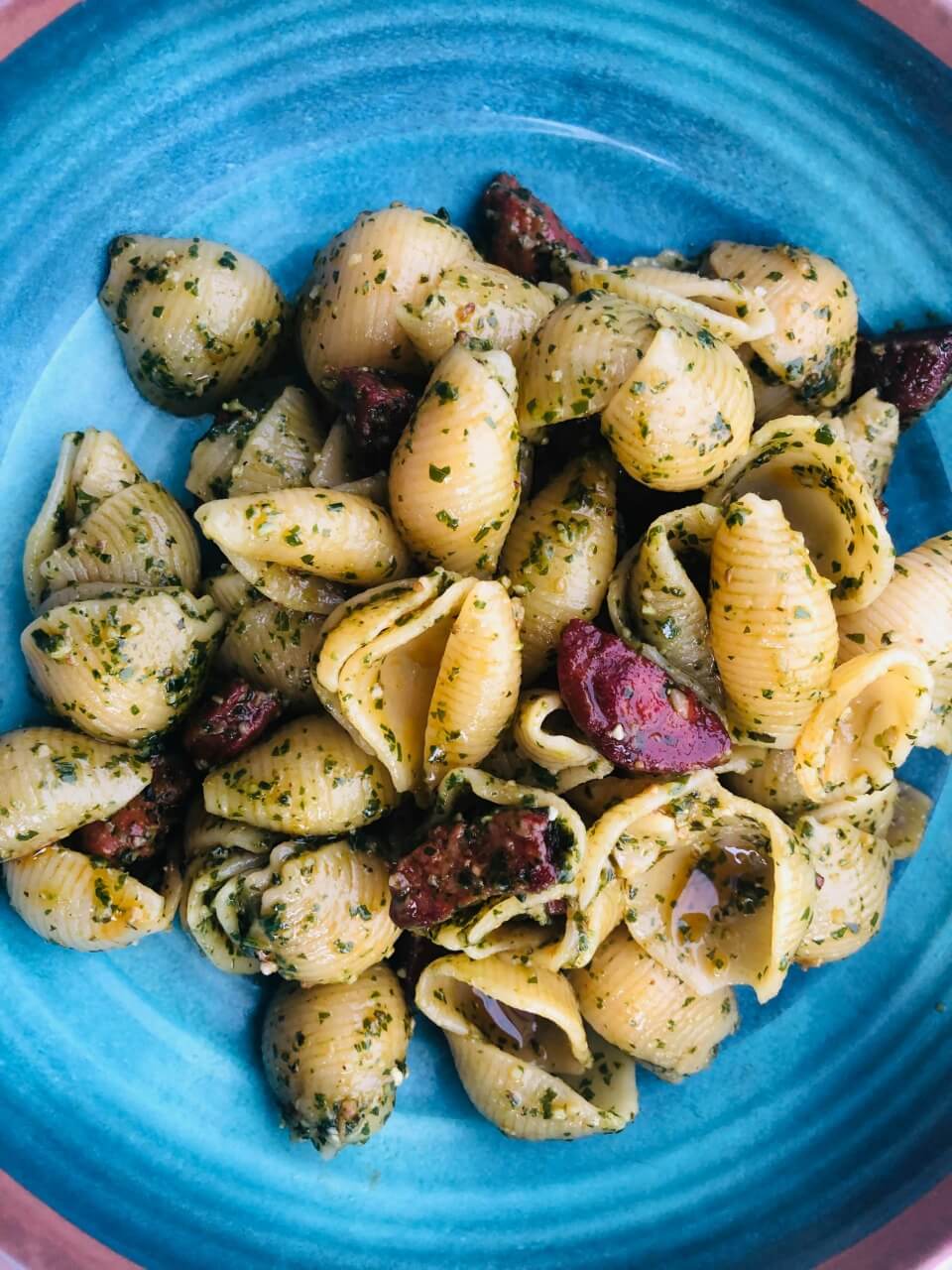 Another favorite: Sun-dried tomatoes and pesto pasta.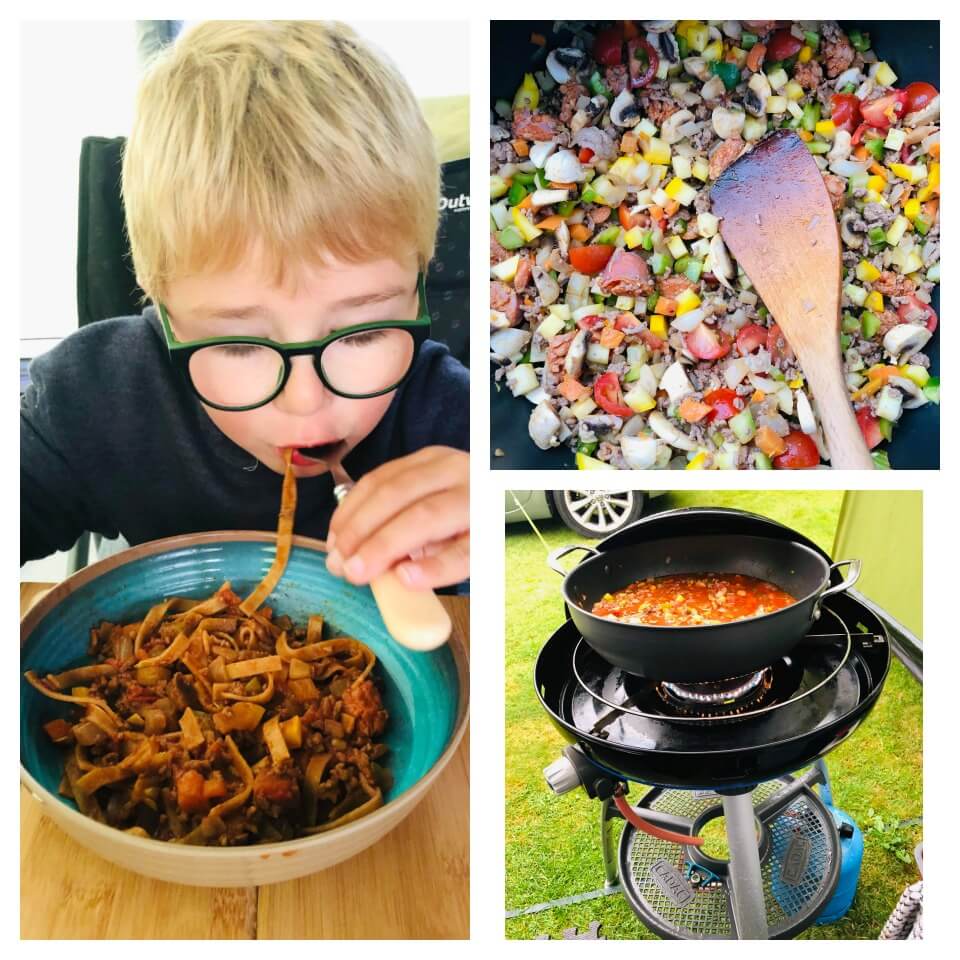 "I cooked the Healthy Mommy One Pot Spaghetti Bolognaise using fresh vegetables we got from family and found some discounted mince and fresh pasta. Because we had the stock and herbs, this whole meal cost around $2.50". Get the free recipe.
Make small modifications when serving to keep your little campers happy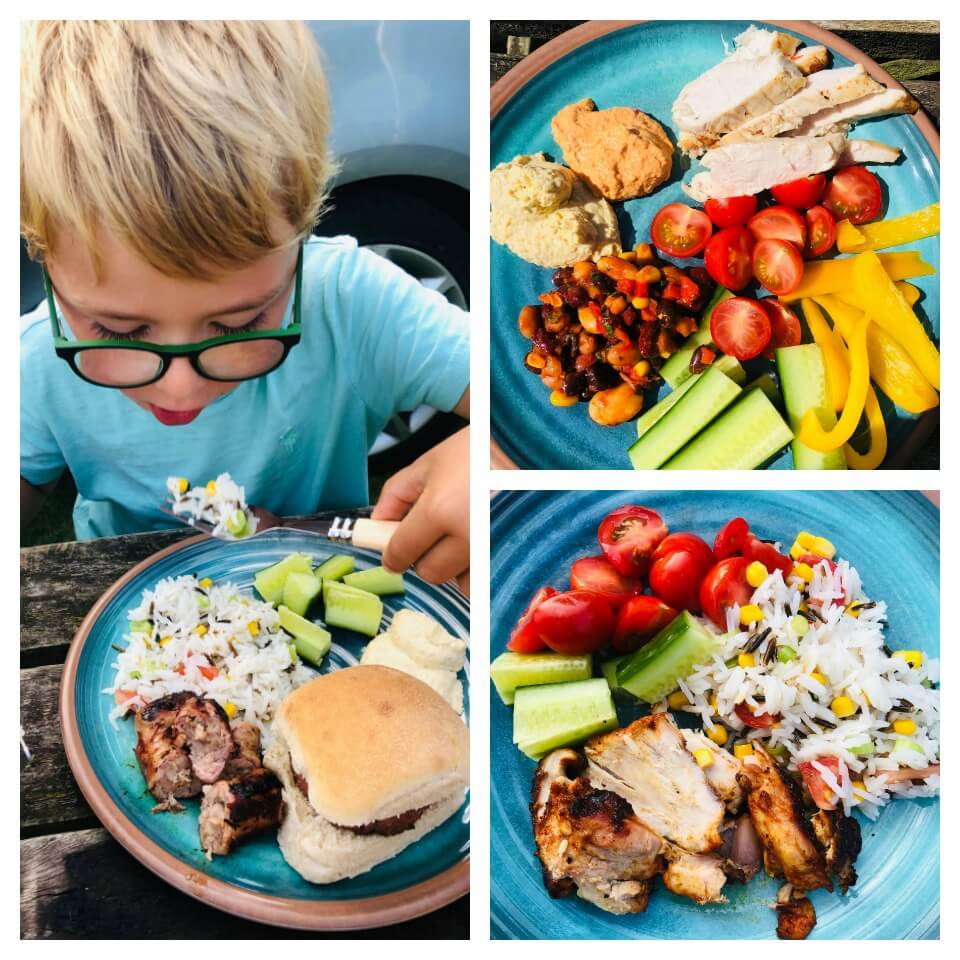 Simply making small modifications to how you serve up the same food items can make a big difference to whether you children will eat or not eat what is on their plate. It can also be the difference between keeping your calories at the level you need to have weight loss success or not.
We love how Elizabeth made some really simple modifications here to keep everyone happy. Her son having a breadroll and rice with his meal but no tomatoes. Elizabeth skipping the bread and rice in lieu of heart healthy beans.
Stay active – any form of exercise is good exercise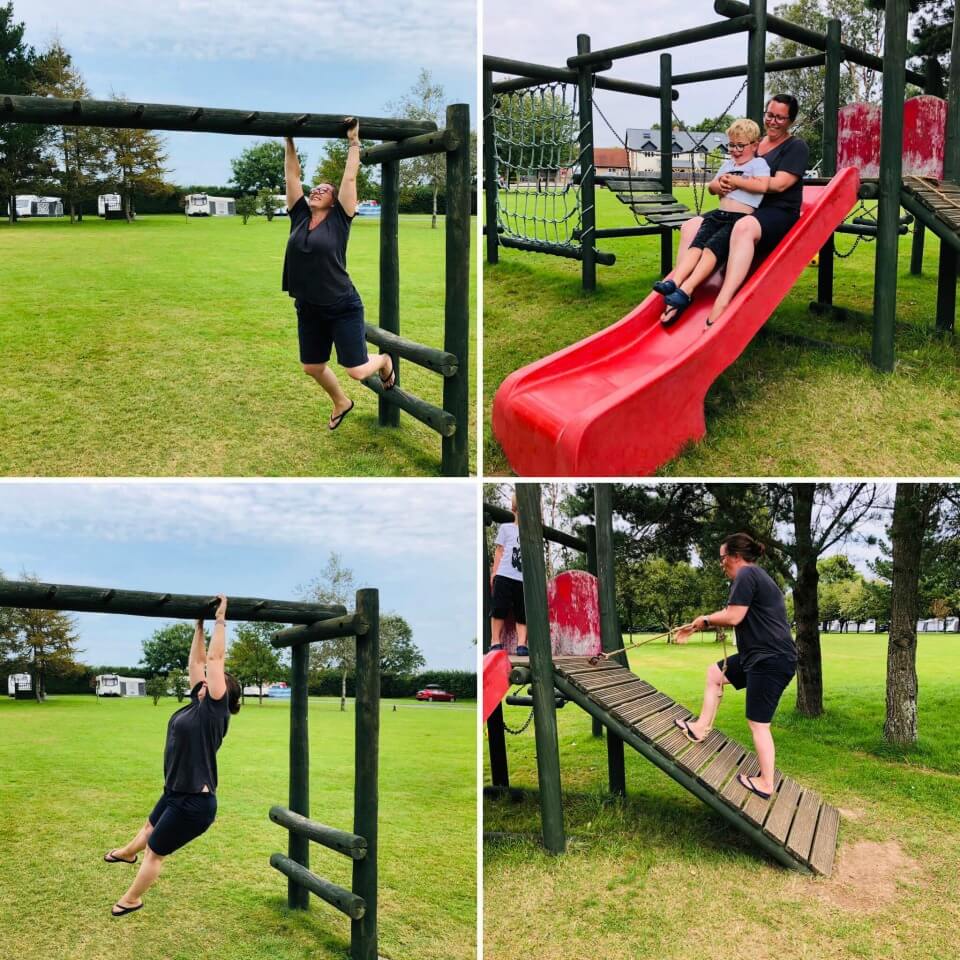 "When camping I find it so easy to be active.
Some days you don't have choice! You are up in the middle of the night doing a toilet run and on the go from very early.
With the outdoors surrounding you, it becomes easy to be outside all the time!
This year I found I was even more active than previous years as my injuries are pretty much recovered and I am fitter and stronger to be able to join in with activities.
Camping for me is one of the best family holidays. You are surrounded by fresh air. You get to enjoy the great outdoors and immerse yourself in what there is to do as a family.
Children like to be on the go and this allows them to be and it gets you moving too!".
Clare's top tips for making healthy camping meals a breeze
Plan! Plan your meals. Plan where and when you can go shopping and what you need to get.
Prep! Prep where you can, even if it's chopping up some veg to take with you. Every little helps before you go.
Get a decent one Burner or BBQ you can put a pot on. This will mean you can cook so many one pot homemade meals!
Don't stress! It's not as hard as you may think to stay healthy when camping.
Enjoy! Enjoy the fresh air. Enjoy the surroundings. Enjoy the experience!
Wow! Thank you Elizabeth your sharing your tips with us.
Are you ready to kick-start your weight loss?
If you are interested in kickstarting your weight loss and want to improve your energy – not to mention – improve your overall health and wellbeing – our 28 Day Weight Loss Challenge is an awesome program to check out.
28 days of at home exercise routines (no gym needed) – with video instruction
Customisable and breastfeeding friendly meal plans (including a 7 day cleanse)
Time-efficient exercises for busy mums – under 30 mins
Challenge combines Pilates exercises with interval and circuit training (HIIT)
Suitable for basic to advanced fitness levels
Home to thousands of EASY-TO-MAKE recipes!
To learn more about our 28 DAY WEIGHT LOSS CHALLENGE CLICK HERE