Michelle Obama had some very wise words for Meghan Markle when she was expecting.
When the Duchess of Sussex interviewed the former First Lady for her guest edit of British Vogue's September issue, she was expecting at the time and wanted some advice.
Here's what she was told….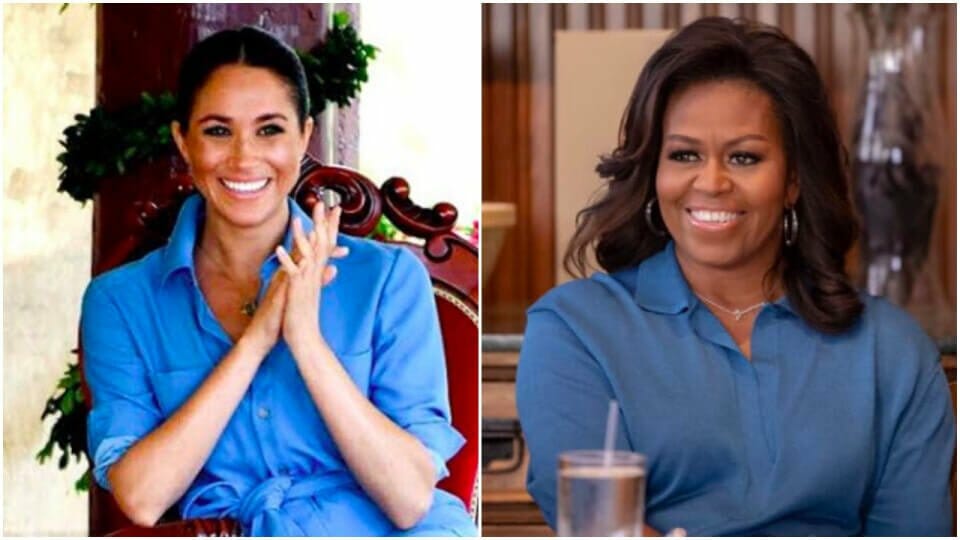 Michelle Obama has some awesome advice for Meghan Markle on motherhood
Michelle, has two daughters, Malia, 21, and Sasha, 18, with Barack Obama, the former president of the US.
She told Meghan: "Motherhood has taught me that, most of the time, my job is to give them the space to explore and develop into the people they want to be.
"Not who I want them to be or who I wish I was at that age, but who they are, deep inside."
Michelle Obama revealed she's impressed by how resilient her daughters are
The 55-year-old admitted to the Duchess, 38, that she's often impressed by the qualities her girls have.
"What's both humbled and heartened me is seeing the resiliency of my daughters," she explained.
"In some ways, Malia and Sasha couldn't be more different. One speaks freely and often, one opens up on her own terms.
"One shares her innermost feelings, the other is content to let you figure it out.
"Neither approach is better or worse, because they've both grown into smart, compassionate and independent young women, fully capable of paving their own paths."
'It's not my job to bulldoze a path for them but to be a safe and consistent place for them to land'
"Motherhood has also taught me that my job is not to bulldoze a path for them in an effort to eliminate all possible adversity.
"But instead, I need to be a safe and consistent place for them to land when they inevitably fail; and to show them, again and again, how to get up on their own."
What a lot of amazing wisdom!
We hope Meghan – who is now mom to Archie, three months, with Prince Harry – took notes!
Be the best mom you can be with The Healthy Mommy

Regain your body confidence with The Healthy Mommy's 28 Day Weight Loss Challenge.

Our Challenge is designed by moms FOR MOMS – to help them reach their goal weight and tackle their health and fitness.

The Challenge is home to customizable meal plans, 24/7 social support and realistic exercises moms can do AT HOME.

To find out more on the 28 Day Weight Loss Challenge click here.