What moms really want to pass on to their daughters
Science says that the mother-daughter bond may be one of the strongest possible bonds ever. We asked moms what they hope to pass on to their daughters, see what they said below.
A mother-daughter bond is hard to break!
In a study published in The Journal of Neuroscience, researchers attempted to work out why certain mood disorders were passed down from mothers to daughters.
Their findings uncovered that mothers and daughters share a certain structure of the brain that regulates emotions.
"This association was significantly greater than mother-son, father-daughter, and father-son associations," researchers said.
According to the 2016 study on 35 families, the part of the brain that regulates emotions is more similar between mothers and daughters than any other intergenerational pairing.
Another study found moms often favor their daughters (and dads favor sons) because of shared-experience bias.
Another determined the connection between mothers and daughters remains stronger than any other type of family relationship throughout all the changes of life.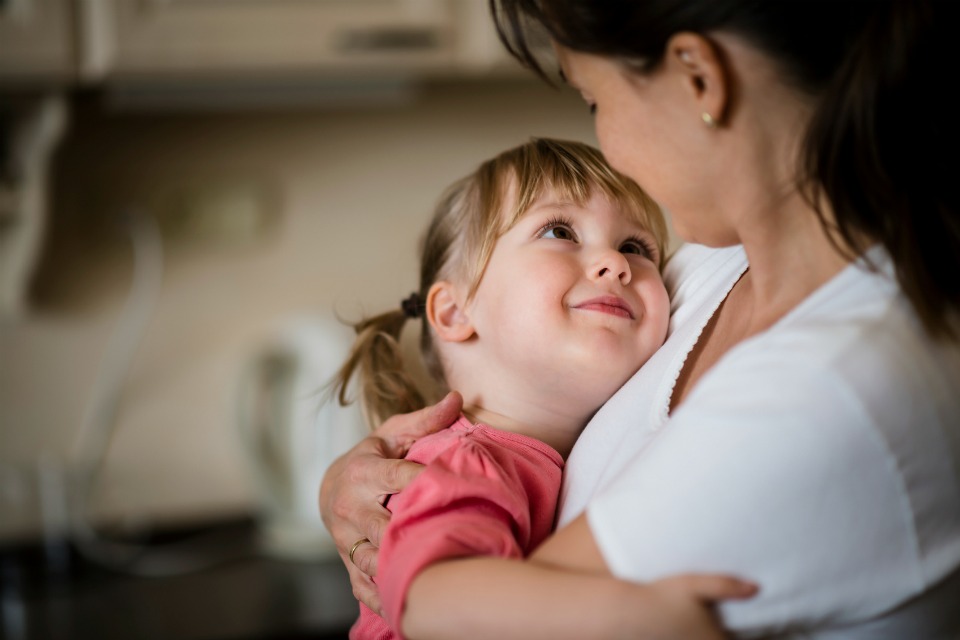 Moms share what they hope they can pass onto their daughter's
We asked our fabulous community of moms what they really want to pass onto their own daughter's, see what they said….
– "Always be kind. Always support other women. Never be mean and nasty. Always be happy when other girls do well. Always remind yourself you're capable of doing great things too. Be brave. Always stand up for yourself. Always remember everyone is fighting their own battle, regardless of what you see. Always remember you can achieve anything, and I believe my girls can achieve anything."
– "A moral compass demonstrated by my own healthy behavior and actions."
– "That my girls know I will always support them when things are tough when they are ready to do the work themselves."
– "The history of our family and what life lessons were learned by their family members to help them make good decisions for themselves."
– "The ability to stand tall in the face of drama or trauma and be brave. Don't let the haters break you."
– "I also want her to know that no matter WHAT, she always has me in her corner too. My dad had that trait and I am trying very hard to live up to his wonderful example."
– "Strength. The power to be able to stand up for herself especially when she encounters people who belittle and talk down to females."
– "I'd like to pass on strength and confidence. To not let other people's opinions get to you. To be proud of who you are."
"I'd also like to pass on knowledge to them to not jump so quickly into relationships and take things slow with boys and not jump into bed with them."
– "Strength. Honesty. Cheekiness. Outgoing. Can-do attitude, positive attitude"
– "Ability to laugh at myself. And laugh and laugh and laugh.."
What do you hope to instill in your children?
Be the best role model for your daughter!

If you are wanting to lose weight and improve your energy – not to mention – help improve your overall health and wellbeing – our 28 Day Weight Loss Challenge is an awesome program to check out.
Our 28 Day Weight Loss Challenge includes:
28 days of at home exercise routines (no gym needed) – with video instruction
Customisable and breastfeeding friendly meal plans (including 7 Day Cleanse)
Time-efficient exercises for busy moms
Challenge combines Pilates exercises with interval and circuit training (HIIT)
Suitable for basic to advanced fitness levels
Home to thousands of EASY-TO-MAKE recipes!
To learn more about our 28 DAY WEIGHT LOSS CHALLENGE CLICK HERE