6 tips to help beat Mommy Burnout
Being a busy mom can sometimes be super stressful. We often feel overwhelmed and run down yet still don't stop to look after ourselves.
Burnout and stress are pretty closely linked, but they're not the same thing. Thankfully, there are things we can do to prevent Mommy burnout. Find out how here.
6 tips to beat Mommy Burnout
Burnout is not a sign that you are failing! It's often a sign that you are caring too much for everybody except yourself.
Stress puts a lot of pressure on the body. This can be manageable in the short-term, but if it's constant, it can be bad for both your physical health and emotional wellbeing.
Eventually, too much stress on your body over a long period of time can cause you to burn out. Burnout is a state of complete mental, physical and emotional exhaustion.
Some of the signs of burnout include:
feeling exhausted and unable to perform basic tasks.
losing motivation in many aspects of your life, including your work and friendships.
feeling unable to focus or concentrate on tasks.
feeling empty or lacking in emotion.
losing your passion and drive.
experiencing conflict in your relationships with co-workers, friends and family.
withdrawing emotionally from friends and family.
When you've reached the point of burnout, it can feel like you've had the life sucked out of you. You no longer feel capable of caring about what's important to you, or making any effort, or staying motivated.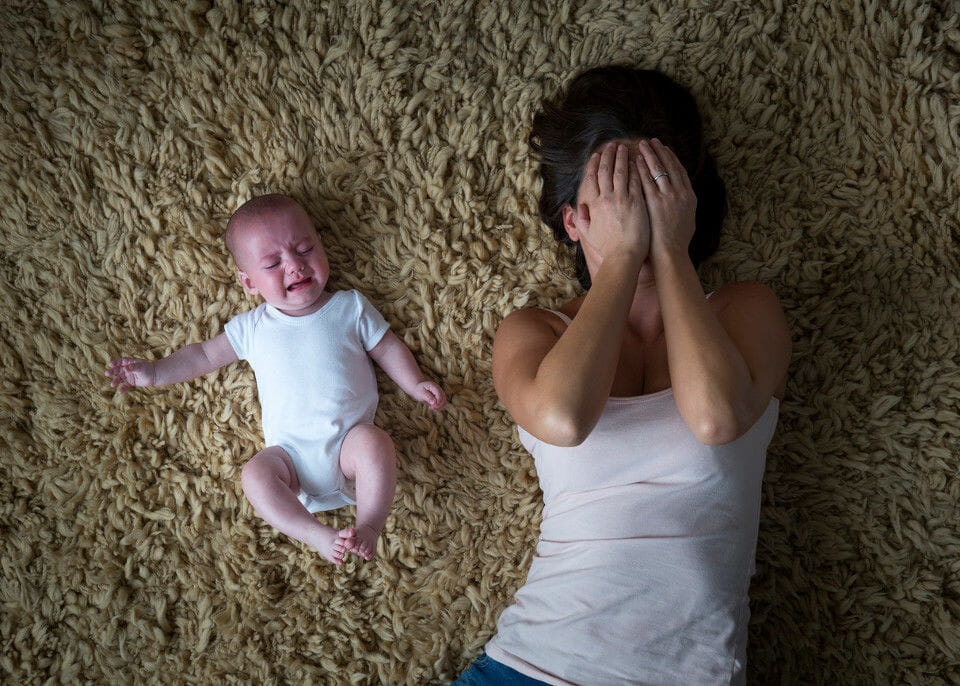 If you're suffering a mommy burnout here's how you can help yourself:
Take regular time out, including setting aside some time each day to 'switch off' from technology.
Develope skills such as problem-solving to help you handle tricky situations.
Set boundaries, so that you avoid overextending yourself.
Keep an open line of communication with family and friends about how you're feeling.
Reach out for support, whether it's from friends and family, colleagues, or a health professional.
Re-evaluate your goals and priorities, so that you tip the balance back to including activities that make you feel happy.
6 tips to help beat mommy burnout
Rest!
We know little ones and sleep really don't go well together. We have all been there. But small power naps or rest breaks during the day could just help you feel sane once again and keep that burnout at bay.
Eat well
Kick-off your day with a Healthy Mommy breakfast bowl to make sure you are getting all the nutrients you need to have the energy to face the day ahead.
Delegate
Don't feel bad if you delegate that early morning feed, story time or a dirty nappy change to your partner. Team work is the key to great parenting!
Visit the doctor for a health check
Thyroid disorders, low iron, and low vitamin D levels can all make you feel exhausted and often present with similar symptoms of anxiety or depression, a simple blood test could be the answer.
Have fun!
Set yourself a goal to do one fun thing every day. Write a list and work your way through. You will feel so much better for taking the time to just laugh and enjoy your little one.
Exercise
Exercise is the best stress relief. Strap your little one in the stroller and head out the door for a quick walk or jog.
Read – 9 exercises you can do with a stroller
Join the 28 Day Weight Loss Challenge and our AMAZING community of moms just like you, they are a great support network to help you beat those dark days.
The 28 Day Weight Loss Challenge is the only program made for Busy Moms! Make 2020 Your Year!
Join over 200,000+ moms today! No lock in contracts | Designed just for moms
Get unrestricted access to :
● Over 350 AT HOME WORKOUTS
● Nutritionist designed weekly meal plans
● Personal Trainer crafted at-home workouts
● Daily Motivation from My Coach
● Personalised Shopping lists to make life easy
● Over 4,000 healthy and delicious recipes at your fingertips
● We WILL help you SMASH your 2020 goals and give you MORE energy and body confidence