This fantastic recipe is perfect for a birthday party, movie night, or just anytime you feel like something sweet and salty.
Popcorn is a great option when you are looking for something to snack on. It's very low in calories but still gives you the satisfying crunch that you might be craving.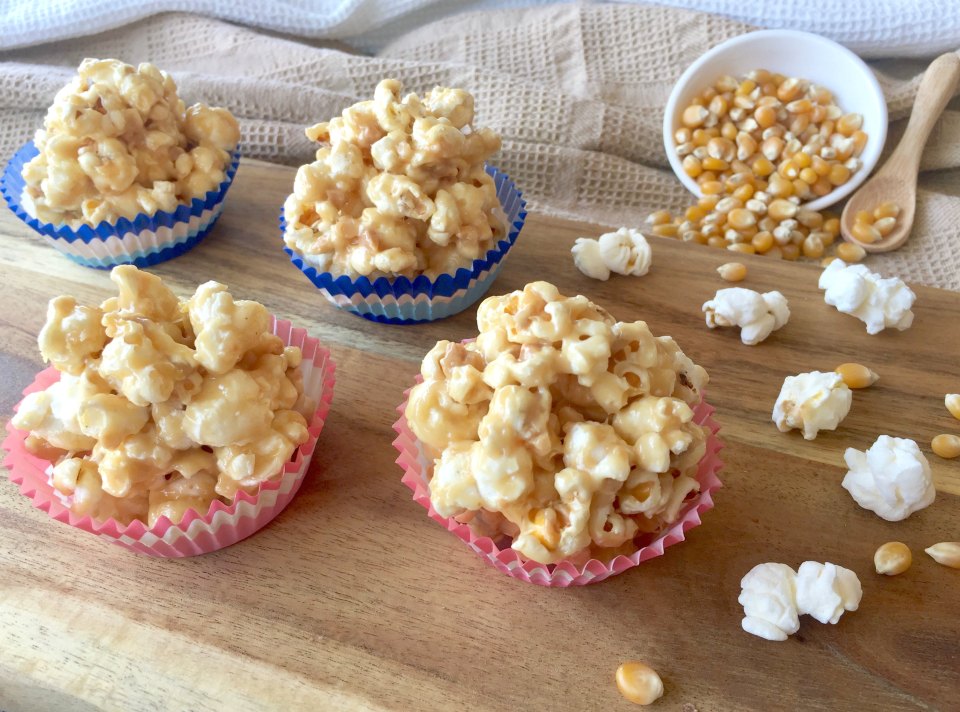 | | |
| --- | --- |
| | |
Add oil to a large saucepan and place on stovetop over medium heat.

Add 3 or 4 popcorn kernels to the oil.

Once the kernels pop, add the rest of the popcorn kernels in an even layer and place the lid on the saucepan.

Once the popping starts, gently shake the pan back and forth over the burner.

Try to keep the lid slightly ajar to release the steam from the popcorn.

Once the popping slows to several seconds between pops, remove the pan from the heat, remove the lid then pour the popcorn into a large bowl.
Mix all sauce ingredients together in a small saucepan over medium heat.

Continuously mix until sauce is well combined and starts to slowly thicken and bubble.

Remove from the heat and immediately mix sauce thoroughly through the popcorn.

While still warm, press mixture into patty cases and if you wish, sprinkle with a pinch of salt then pop into the fridge to set.
You can lose weight and still enjoy delicious snacks like this, thanks to the fantastic recipes available to members of the 28 Day Weight Loss Challenge.