STUDY: The number of babies suffocating due to co-sleeping has risen 400% in the last 20 years
****Trigger Warning: This content mentions the death of a child and may cause some distress to the reader.
More babies are dying of suffocation in the United States – often because of co-sleeping, a new study has found.
Alarmingly, the number of infants who have died due to suffocation in the last 20 years has risen 400%.
The number of infants who have died due to suffocation in the last 20 years has risen 400%
There's an increased risk of an infant being suffocated if they share a bed with their parents, often because an adult has accidentally rolled onto or near to the baby.
According to the American Academy of Pediatrics, around 3,500 babies die each year from sleep-related incidences including sudden infant death syndrome (SIDS) and accidental suffocation while co-sleeping.
SIDS is the major cause of death in infants between 1 month and 1 year of age, with most deaths occurring between 2 and 4 months
A recent study conducted by the Centers for Disease Control and Prevention (CDC) found that infant deaths from co-sleeping have quadrupled over the last 20 years in the United States.
And worryingly, another study found that 33% of moms admit to sharing a bed with their child before the age of one, so this may be why the number of cot-related deaths have gone up in recent years.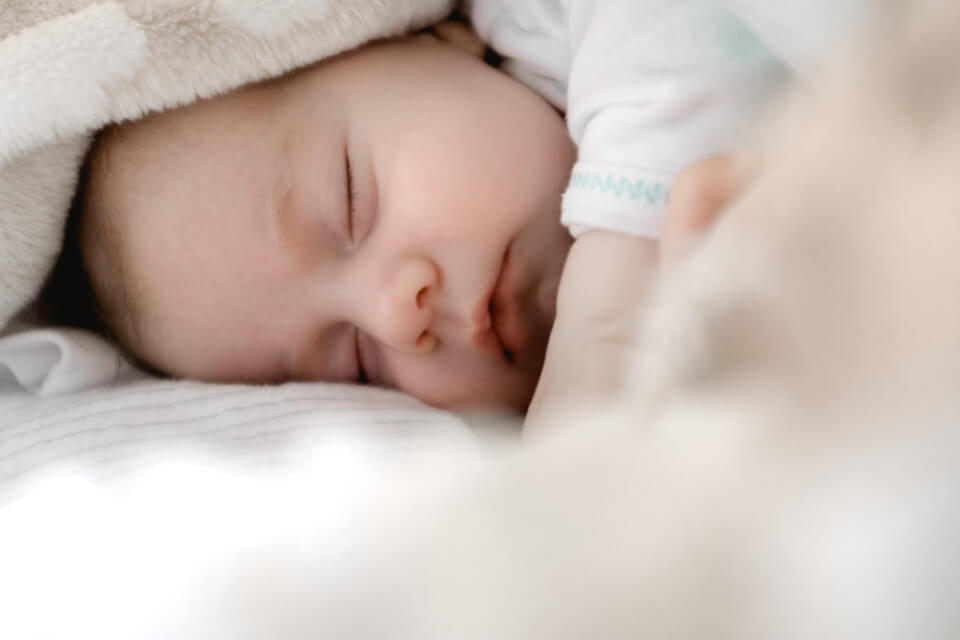 The Norfolk Safeguarding Children Board (NSCB) recommend that parents:
Place their baby on their back in a cot in the same room for the first 6 months

Do not sleep with an infant in an armchair or couch

Keep blankets, teddies and pillows out of the cot. If a sheet is to be used, it should be tucked under the mattress and be no higher than the baby's shoulders.

Make sure the mattress in the cot is firm and clean
The following things increase the risk of SIDS or sleeping accidents when combined with co sleeping:
Caregivers who are smokers and/or obese.

Where there is adult bedding that may cover the baby.

Where the baby can be trapped between the wall and bed, can fall out of the bed or be rolled onto.

When the parent is under the influence of drugs or alcohol or is extremely tired.

Other children or pets in the bed.

Where the sleep surface is a sofa, lounge, beanbag or sagging mattress.
For more information on SIDS, click here.'    
Find the support you need with The Healthy Mommy?
If you are wanting to get that bit of extra support in your journey to better health come and join our community here.
Are you looking for like-minded moms?
Do you also want to be the best you can be, both physically and mentally?
Our Challenge is designed by moms FOR MOMS – to help them reach their goal weight and tackle their health and fitness.
The Challenge is home to customizable meal plans, 24/7 social support and realistic exercises moms can do AT HOME.
To find out more on the 28 Day Weight Loss Challenge click here.